Cersei and Tyrion Quote Connection in Game of Thrones
How Cersei's Devastating Quote in the Game of Thrones Premiere Eerily Connects to Tyrion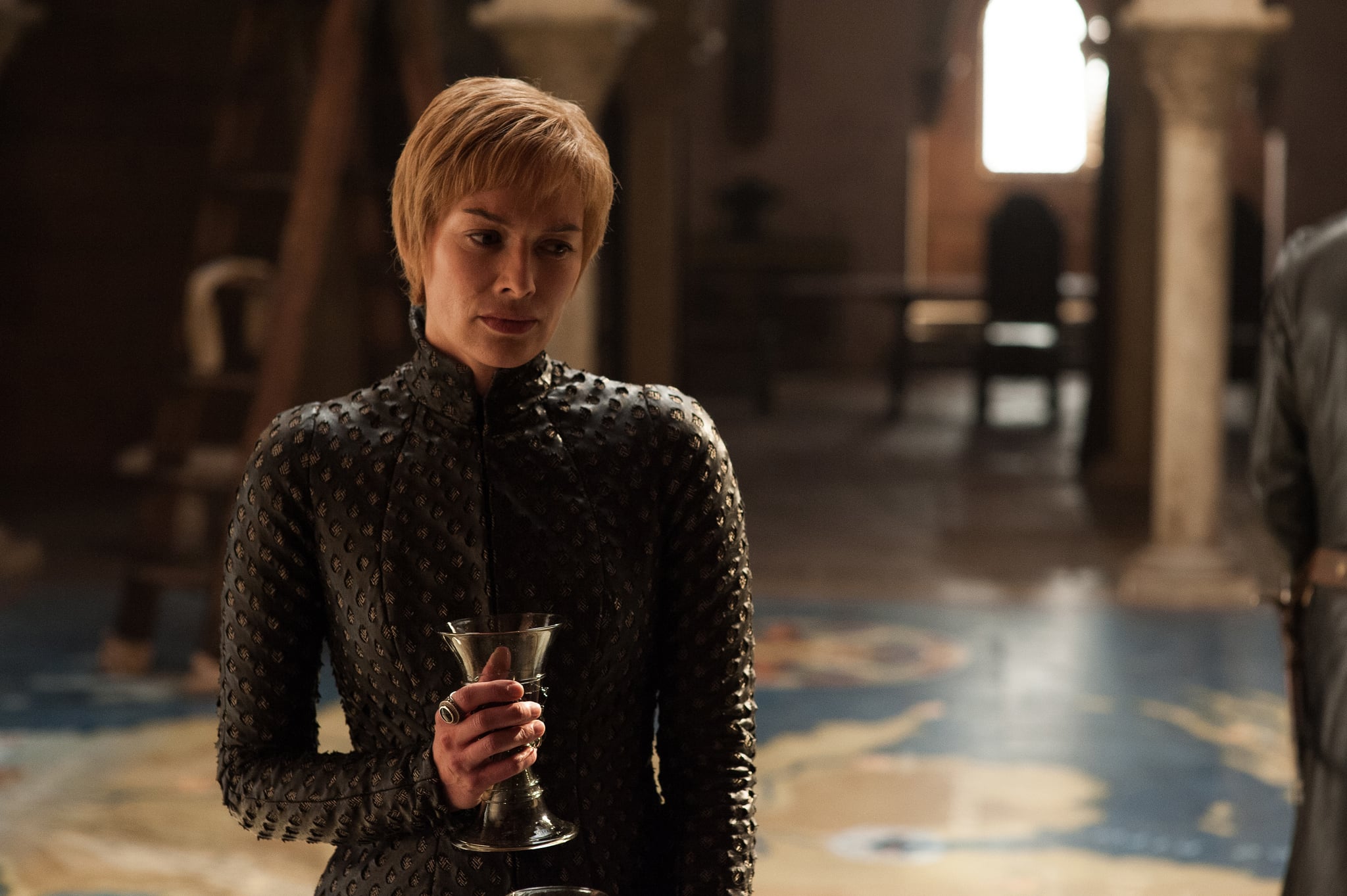 Warning: Game of Thrones spoilers below!
There's a moment in the season seven premiere of Game of Thrones that ranks as one of the more quietly devastating scenes in the history of the show. Cersei (Lena Headey), drunk with power (and probably just drunk), is admiring the map of Westeros she's had painted on the floor of the Red Keep, when Jaime (Nikolaj Coster-Waldau) strolls in. It's the first time the two have had a chance to really talk since the death of their only remaining child, Tommen, and Cersei took over the Iron Throne. Jaime accuses her of acting heartless over the loss of their kids, and Cersei fires back, "They're ashes now, and we're still flesh and blood."
If you got a case of déjà vu after hearing that line of dialogue, you're not alone. After the premiere, Reddit user always_polite pointed out that Cersei's quote is eerily reminiscent of something Tyrion (Peter Dinklage) told her back in season two, episode eight.
[EVERYTHING] Did anyone catch this line from Cersei? from gameofthrones
Cersei had just tried to blackmail her little brother by kidnapping his mistress, Shae, and threatening to torture her (even though she'd actually captured the wrong prostitute, Ros). Tyrion doesn't let on that she's made a mistake, and instead delivers one hell of a threat. "I will hurt you for this. I don't know how yet, but give me time," he says. "A day will come when you think yourself safe and happy, and suddenly your joy will turn to ashes in your mouth, and you'll know the debt is paid."
Whether it was a purposeful wink to the audience or merely a coincidental use of the affecting "ashes" imagery, it's an interesting parallel between the estranged siblings.