Channing Tatum and Jenna Dewan Welcome First Baby
Channing Tatum and Jenna Dewan Reveal Baby Girl's Name — Everly Tatum!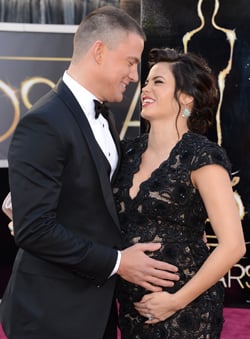 UPDATE: Jenna Dewan and Channing Tatum took to their websites late last night to officially announce the birth of their daughter, Everly Tatum. The proud parents, who say they are "thrilled" about the new addition, welcomed their first child in London on May 31.
Channing and Jenna are stationed in the UK while Channing films Jupiter Ascending. When he hasn't been in front of the cameras in recent weeks, Channing has joined Jenna for strolls around their neighborhood with their two dogs.
— Additional reporting by Lindsay Miller