Channing Tatum's Wife Jenna Dewan Is Pregnant
Channing Tatum and Jenna Dewan Are Expecting Their First Baby!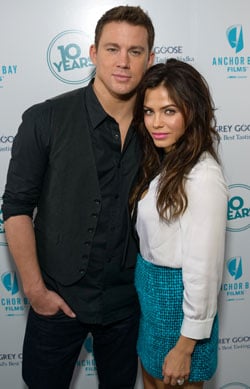 Channing Tatum's wife, Jenna Dewan, is pregnant! Channing and Jenna revealed to People today that they are "expecting the birth of their first child next year." The news caps off an especially exciting year for the couple, which included multiple successful films for Channing and a Sexiest Man Alive title. Congrats to Channing and Jenna!