Charlie Heaton's Instagram For Natalia Dyer's Birthday 2018
Stranger Things' Charlie Heaton Gives Girlfriend Natalia Dyer a Cute Birthday Shout-Out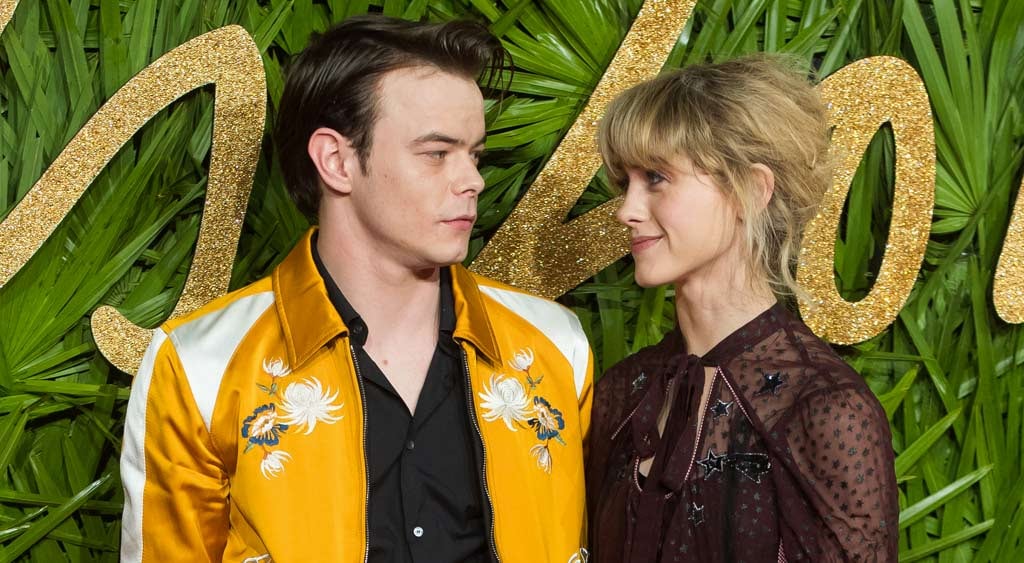 It looks like Natalia Dyer and Charlie Heaton's real-life relationship is just as sweet as it is in Stranger Things. The actors play onscreen love interests Nancy and Jonathan on the hit Netflix show and have been dating for over a year now, and they just keep getting cuter. After recently making their red carpet debut as a couple and attending a Christmas party together, it's clear they're done keeping their fairly private relationship under wraps. To celebrate Natalia's birthday on Jan. 13, Charlie gave her a sweet shout-out on Instagram that had Stranger Things fans swooning in the caption section.
"Happy 21st birthday!" he wrote under the photo, which features Natalia all bundled up and holding a colourful cake. "@nattyiceofficial I hope it's a great one and I'm stoked to be working on this new series with you. I think it's gonna be great. 🎂🎉🥂🙏🏻 P.S — Not feeling too well but I still wanna meet you at piedmont park tonight x."
See what we mean? Even cuter than Nancy and Jonathan!
Although Charlie and Natalia initially kept their relationship out of the public eye, they've since been spotted out together a number of times. On top of going to the 2017 Fashion Awards in London on each other's arms, they were spotted out on multiple dates in London (including a PDA-heavy double date with Game of Thrones star Maisie Williams and her boyfriend, Ollie Jackson). We can't wait to see the sweet message Natalia sends Charlie when he turns 24 in February!