Charlie Hunnam Sex Scenes on Sons of Anarchy Description
Here's What It's Like to Direct Charlie Hunnam in a Sex Scene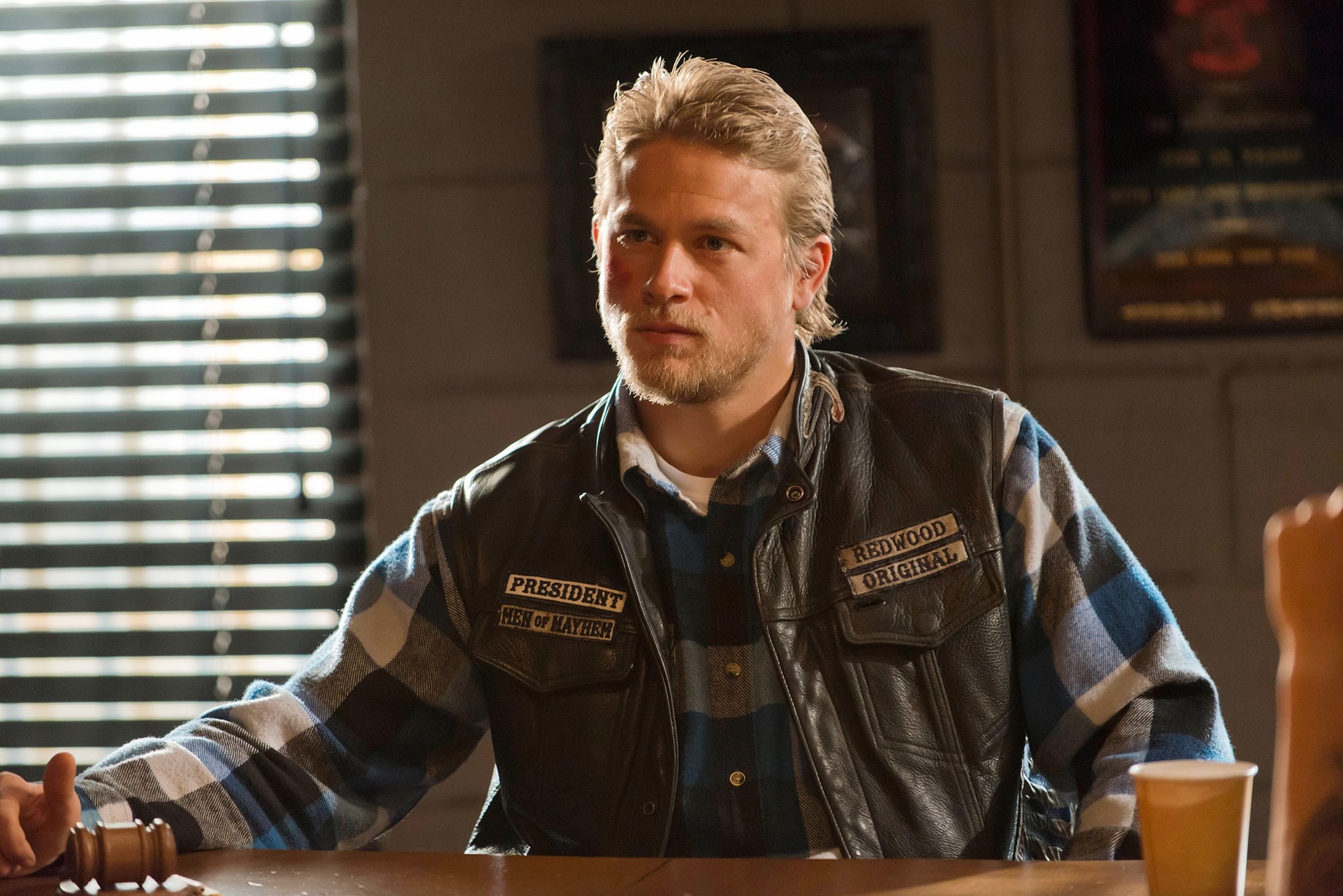 It goes without saying that Sons of Anarchy fans are also Charlie Hunnam fans, and those fans . . . well, let's just say that they'll love this revelation from Sons of Anarchy director Paris Barclay, who was on hand at ATX this weekend to talk about all things Sons. Barclay was asked about what the most fun part of shooting the often-violent show was, and Barclay surprised everyone by talking about how funny it was to shoot sex scenes starring Hunnam.
He explained: "He's entertaining when he's doing a sex scene, because he's not — how do I say it nice? — he's not shy. He's not precious, and he turns his attention to whoever his partner is and makes sure they're comfortable. So he's always talking about, 'well, if I turn my ass this way, will it block your something' — so he sees it as choreography. You can shoot him from any angle, but you gotta get the tat on the back, you gotta get the ass. On network television, you can't show nipple, you can't show side-breast . . . so the whole arrangement of how the people could be and how the camera could be was amusing to me. I thought it was all really funny, and kind of amusing, and sexy at the same time."
Barclay giggled at the memory, adding, "If I'd see there's going to be a sex scene, I'd know it's going to be hilarious; I know there's going to be a long conversation about Charlie's sock, I know there's going to be a conversation about, 'what is the girl actually going to wear?' And I'm saying, 'well, it doesn't matter what she wears because any of the parts of her that are covered, we can't show anyway.' So she could be naked as far as I'm concerned, because we can't show anything, but for her comfort, they would make these hilarious pasties. These hilarious pieces of plastic they would have to wear to make these little kind of barriers, and we would be laughing because it was hilarious."
Barclay brought the idea of sex scenes back down to earth, saying of shooting them, "You have to assume that on those days we're pretty much just chuckling, because it's all choreography. It's a crazy-ass dance with pasties on."
And because you clicked, here is a NSFW GIF of the very events described above: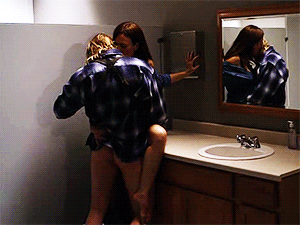 You're welcome!