Charlie Hunnam Talks About Playing Against Type Oct. 2015
Charlie Hunnam: "I'm Usually the Guy Who Knocks Everyone Out to Get the Girl"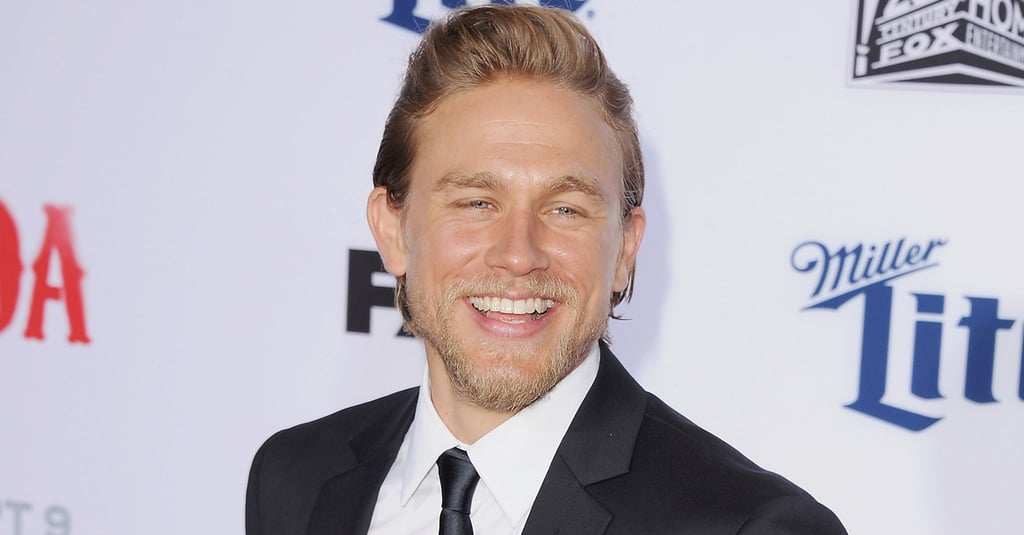 Sure, Charlie Hunnam has played a lot of tough characters (hello, Jax Teller), but the handsome actor doesn't mind channeling his softer side too. In an interview with Collider, Charlie opened up about his new movie, Crimson Peak, and he confirmed that the role he plays is the one director Guillermo del Toro had in mind for him from the beginning.
"It's a role that came out of friendship and really knowing each other and I think he saw that I would have it in me to play a role like this," he said. "Because a lot of the work that I've done, I wouldn't be an obvious choice for a kind of quiet, shy, stolid, tacit type of doctor who doesn't get the girl," Charlie explained, adding, "I'm usually the guy who knocks everyone out in order to get the girl, so it really touched me and it was a lovely vote of confidence that Guillermo wanted me to play something so different."
Since the movie comes out today, find out just how scary Crimson Peak actually is, then get your daily dose of Charlie with a look at his all-time hottest pictures and signs you might be obsessed with him.