Chris Pratt AMA on Reddit April 2015
11 Chris Pratt Quotes That Will Make You Love Him More Than Ever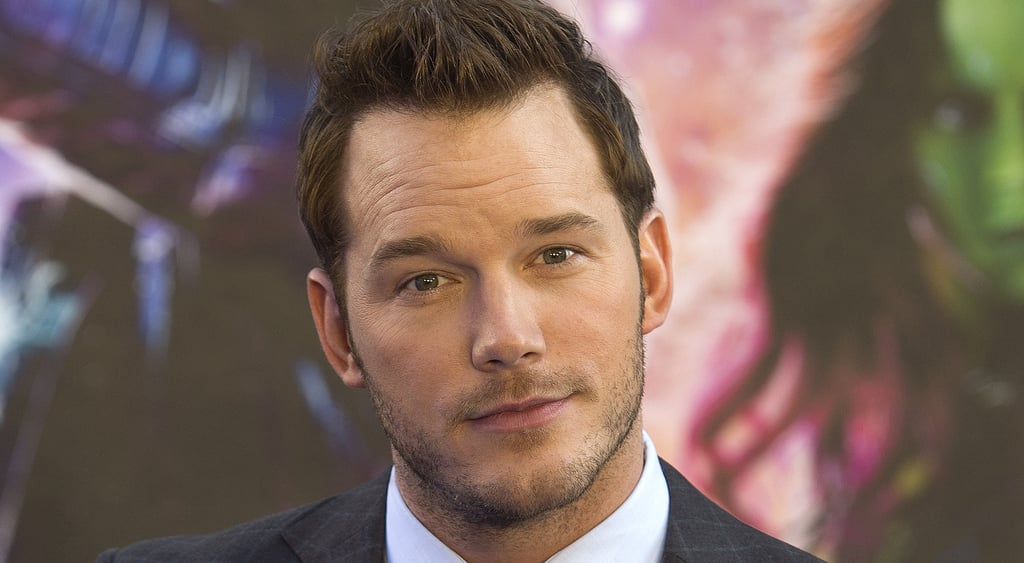 Chris Pratt has already begun promoting his latest film, Jurassic World, and after all the thrilling trailers and those swoon-worthy GIFs, we can't really contain our excitement. To kick things off, Chris held a Reddit AMA on Friday, taking any and all burning questions from his biggest Internet fans. He fielded tons of questions in subjects ranging from his envy-inducing marriage to Anna Faris to his favourite pizza. Keep reading to see his best answers from the whole affair, and then keep the fun going with his knee-weakening hot pictures and all the things you may not have known about the star.


On why he decided to do an AMA: "I heard about it on twitter and have always wanted to do one of these. I was thrilled to hear so many people were interested in me doing it. So I called Allison my publicist and said, 'Hey, I know your job is to typically babysit me and make sure I don't do anything too stupid or say anything to ruin my career, but, i want to do an AMA and you can't stop me I'm Starlord!'"
On what he has in common with his Guardians of the Galaxy character: "Peter Quill and I are basically the same person. We were born in the same year. We loved the same movies. The same music. If I were kidnapped at 10, taken to space and based my ideology on the pop culture of 1979-1989 I would be Peter Quill."
On the effects of getting bitten by a "radioactive Chris Pratt": "Oh no. You're probably gonna get fat and then skinny."
On whether or not he likes Game of Thrones: "I am a huge Game of Thrones fan. I love Arya Stark the most."
On his wife, Anna Faris: "Anna and I are meant to be together. Our relationship has made me believe in divine intervention and destiny, just as much as my crazy career and the way I fell into this life. She and I grew up 20 minutes away from each other but never met until we met in LA. We both got our start in horror spoofs. We both did an animated movie for Phil Lord and Chris Miller. We both made our careers playing guileless nitwits for laughs. We both have parents that have suffered with MS. The similarities go on and on. Anna is a great wife. Very patient and understanding. Very supportive. So kind and genuine always. And she gave me a wonderful son and family of in laws that I truly love."
On how he became friends with Chris Evans: "Chris and I met on my wife's movie What's Your Number."
On how to succeed as an actor: "Figure out whether or not you believe in yourself, and if you don't, find a way to. Because even more than you want it, you must believe it. And learn about yourself. The rhythm of one's spirit is just as important as what you look like or what you sound like. Who are you? What's your voice? What are you dying to contribute?"
On how he likes his pizza: "I like meat on pizza and cheese. and sauce? I pretty much like all pizza. anchovies too."
On what he thinks of Nick Offerman: "Nick is a best selling author. He is a very rare breed. He is the epitome of integrity. He's wildly intelligent. He shakes your hand, looks you in the eye and remembers your name. He is thoughtful and kind and absolutely devoted to his craft, his wife and his friends. He takes magnificent craps and sends them to me sometimes. And I like that very much. It's almost like he's from another time, a better time, when people were more real. Although they didn't have texts back then so I guess it's a wash with the crap pics."
On who would win if he fought against Nick Offerman: "Trick question. We would never fight. Unless it was us against anybody else in which case we would win."
On what his perfect sandwich is like: "Perfect sandwich? two slices of white bread, mustard, mayo and a platinum american express card."