Are Chris Pratt and Katherine Schwarzenegger Dating?
Is Chris Pratt Dating Katherine Schwarzenegger?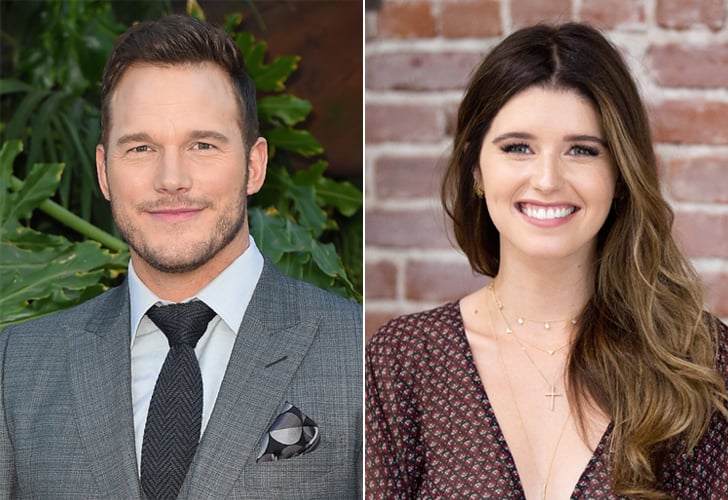 Chris Pratt was spotted sharing a picnic with Katherine Schwarzenegger in Santa Barbara on Sunday, sparking rumours that the duo might be dating. In pictures of the pair's outing, which were posted on TMZ, the actor is seen sitting and laughing with the 28-year-old author and lifestyle blogger. According to the outlet, Chris picked up Katherine at her place before driving along the coast and stopping to have a picnic. And picnics can be totally friendly, of course, but the whole day does sound pretty date-ish, right? Just saying.
It was a big weekend for Chris, who accepted the Generation Award when he attended the MTV Movie and TV Awards on Saturday night. Meanwhile, he's spent the last few weeks making the press rounds for his new movie, Jurassic World: Fallen Kingdom, attending the film's many premieres, and appearing on talk show after talk show to chat about his adorable son and show off his acting chops.
Thanks to his roles in Avengers: Infinity War and the Jurassic World sequel, Chris has spent a lot of time in the spotlight over the past year, but he's stayed fairly quiet about his personal life. He and Anna Faris announced their split nearly a year ago, and in April, he opened up about the breakup and the pair's love for their son, Jack. "We're finding a way to navigate this while still remaining friends and still being kind to one another," he said. "It's not ideal, but yeah, I think both of us are actually probably doing better."