Chrissy Teigen Naked Attraction
Chrissy Teigen's Discovered British TV, and Her Reaction to Naked Attraction Is All of Us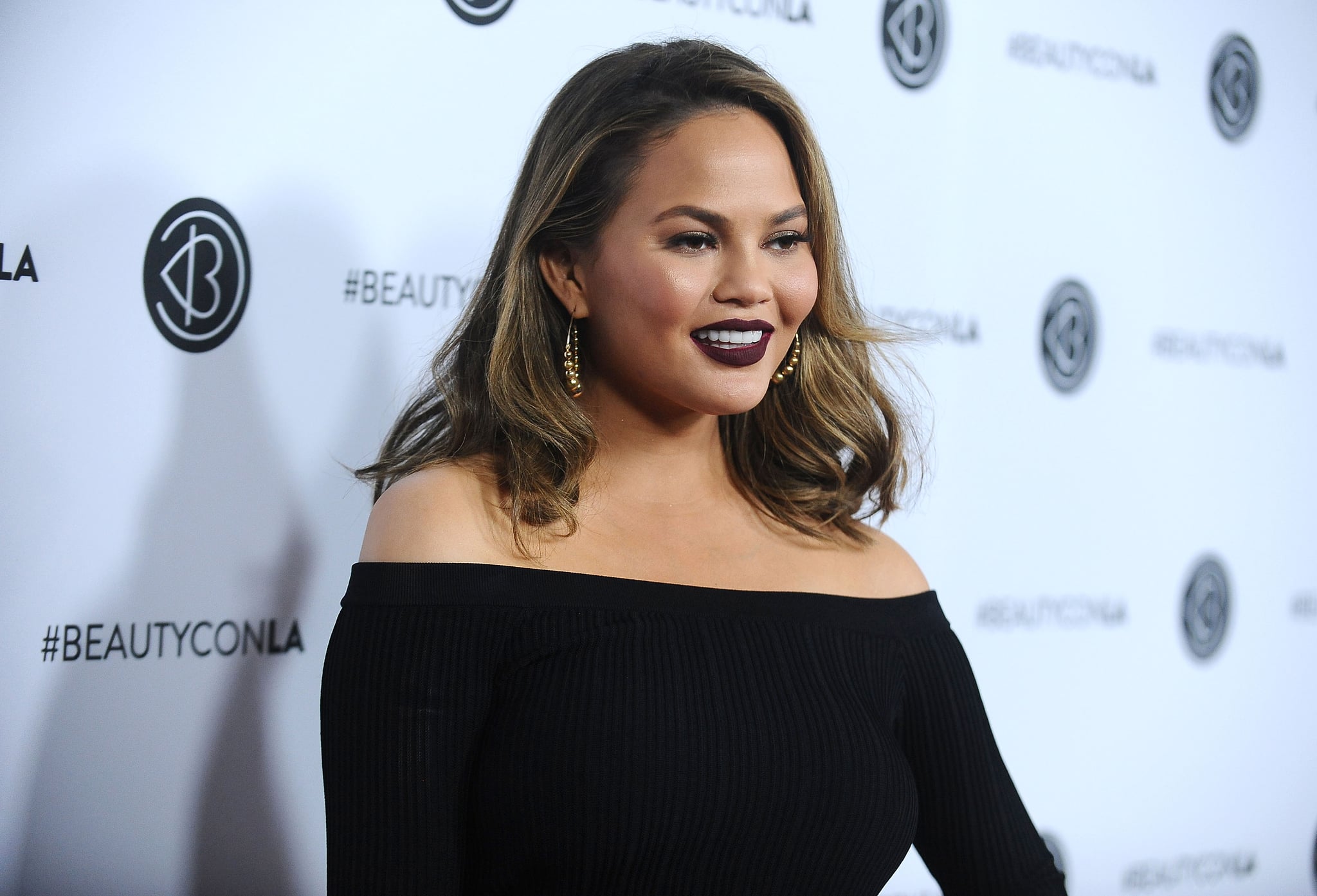 Chrissy Teigen has a talent for taking the mundane and making it hilarious, and this week, she discovered British television. More precisely, the Channel 4 show Naked Attraction. Doing what she does best online, Chrissy took to Twitter to describe her feeling toward said show, and obviously it was more entertaining than the programme itself.
During her visit to London with John Legend, Chrissy appeared to be relaxing in a hotel room, flicking through the channels, when she came across a group of naked bodies. She tweeted her discovery, opening the discussion with this tweet: "WHAT TF IS THIS it's dating based on genitals. Like I'm seeing pp's." Other UK natives started tweeting along, sharing more facts about the show, while those unfamiliar with the show were equally as confused. Chrissy even had to pretend to be watching tennis when room service was delivered, which is definitely all of us when watching the show at home.
Room service came and I had to pretend to be watching tennis pic.twitter.com/jg33rTxuSC

— chrissy teigen (@chrissyteigen) September 10, 2017
The excitement didn't stop there, either. Chrissy then discovered the show Celebs Go Dating, and that's when commenters got really into Chrissy's UK TV experience, suggesting other firm classics such as Come Dine With Me and First Dates. Channel 4 even got involved replying to Chrissy's tweet:

🎵 They're just ordinary pp's 🎵 @C4naked https://t.co/dYrUCb9De3

— Channel 4 (@Channel4) September 11, 2017
Keep reading to follow the hilarious and disturbing journey for Chrissy Teigen watching Naked Attraction.
Uh there is something called Naked Attraction on here in london and WHAT TF IS THIS it's dating based on genitals. Like I'm seeing pp's

— chrissy teigen (@chrissyteigen) September 10, 2017
Oh my god they are just looking at genitalia. It's zooming in on penis and balls

— chrissy teigen (@chrissyteigen) September 10, 2017
I would die if I were the first person eliminated based strictly on genitals

— chrissy teigen (@chrissyteigen) September 10, 2017
Josh: "if I could change one thing about myself it'd probably be uhhh my uhhh feet they're uhhh too big heh heh" oh wow josh

— chrissy teigen (@chrissyteigen) September 10, 2017
"celebs go dating" celebrity dating agency 😂 I'm never leaving the UK

— chrissy teigen (@chrissyteigen) September 11, 2017