Is Chrissy Teigen's Second Child a Girl or Boy?
Chrissy Teigen Nonchanlantly Announces the Gender of Her Second Child on Instagram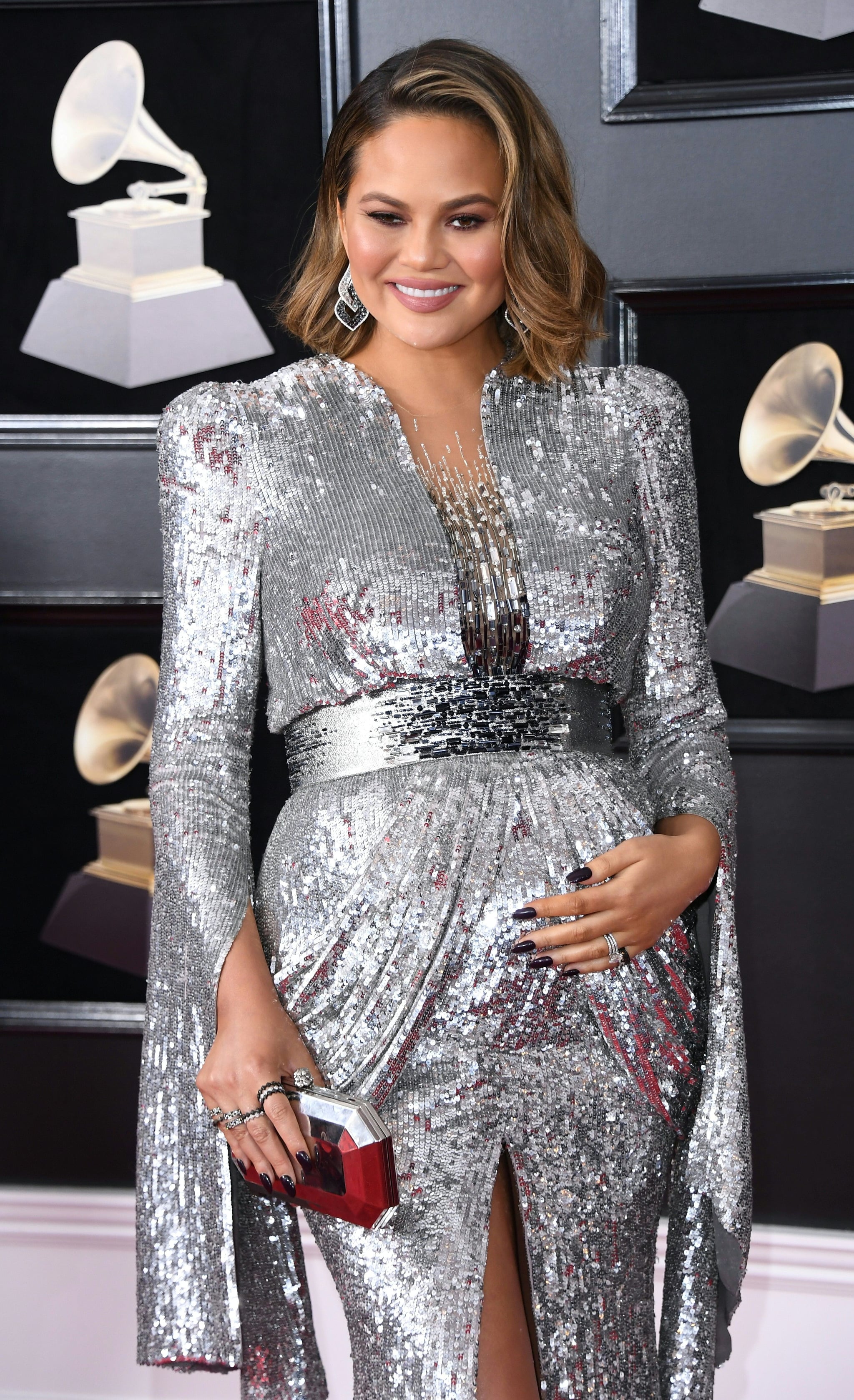 While everyone was watching the Grammys on Sunday night, Chrissy Teigen gave fans a big surprise when she revealed the gender of her second child on Instagram. After sharing a few photos of her and husband John Legend at the award show, she posted a single shot of herself rubbing her growing belly writing, "mama and her baby boy." Yes, 1-year-old Luna is getting a baby brother! The model later clarified her caption on Twitter writing, "Since this is coming up again, I said our next baby would be a boy because that is the embryo we have left. A boy. So. Yeah."
Chrissy originally said that she was going to reveal the gender of her baby, but it looks like she has changed her mind! When it comes to baby names, Chrissy said she will be in charge of choosing a moniker this time around. "John picked Luna, so I decided I get to pick this one. I don't know what to do. Take it to Twitter." The 32-year-old model also admitted that she's worried about sharing name ideas with her friends and family.
"Names are tough. What I learned was, never share your ideas," she explained. "If you have a name idea, somebody is going to be like 'No, I knew a person by that name in high school, and they were gross.' That always happens." Back in December, Chrissy jokingly tweeted that she was going to name the baby Blaze Legend. Guess we'll just have to wait and see when the new bundle of joy arrives.