Chrissy Teigen's Topless Picture Led to Some Crazy Comments
Chrissy Teigen's Topless Picture Led to Some Crazy Comments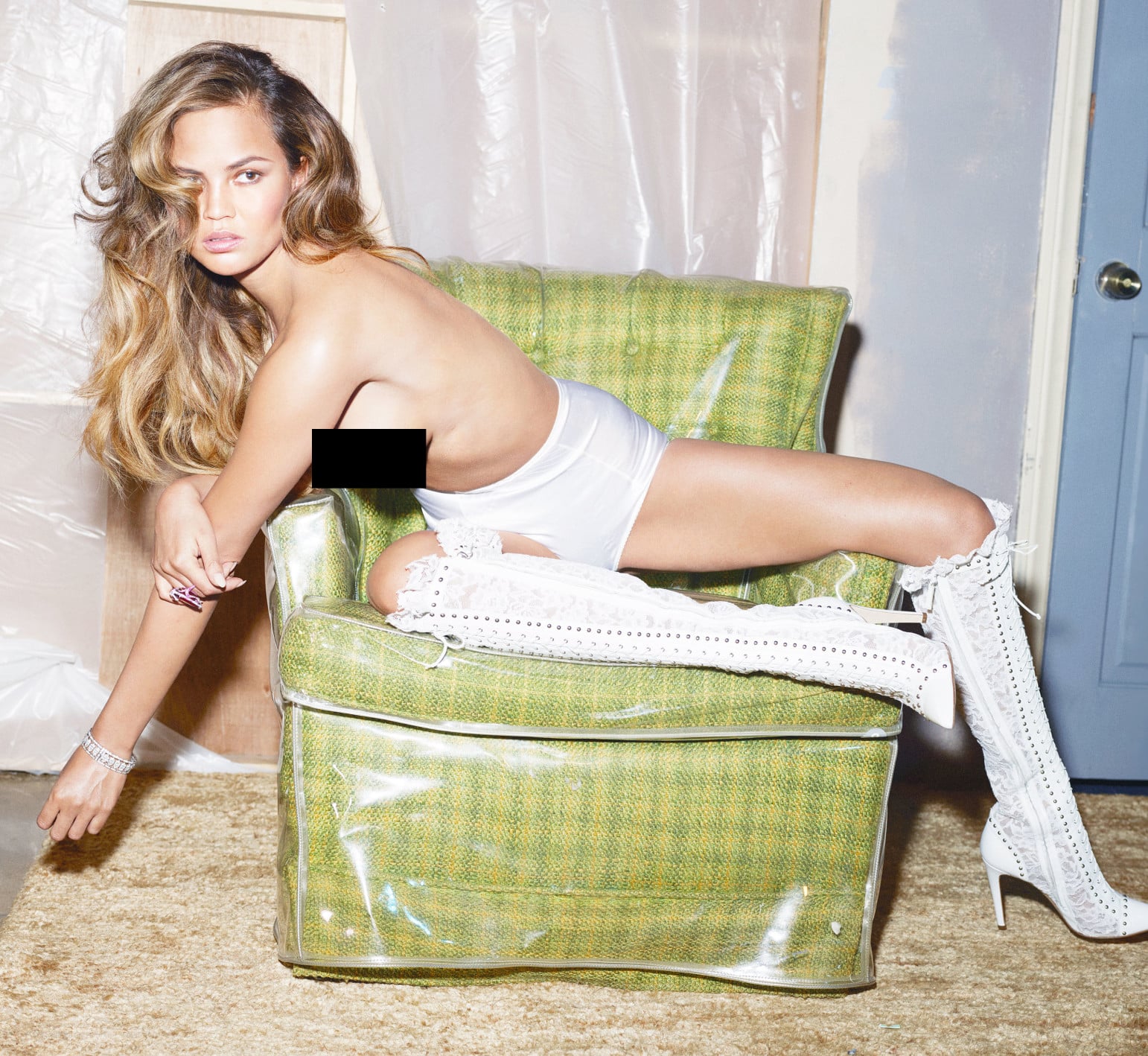 Chrissy Teigen has proven once again that her sense of humour has no limits. The supermodel dared to bare her nipple in an Instagram of her racy W magazine photo shoot on Monday. Given the social media channel's established policy about photos featuring breasts (remember Chelsea Handler's topless pictures?), it was only a matter of time before Instagram removed her picture. And that they did. Still, the picture kept people talking, and by Wednesday, Chrissy became a top-trending topic on Facebook.
As the story gained steam, Chrissy couldn't help but read some of the comments about her. "I like that she's like F it that baby Fd my body up but so what," one user seemingly wrote about the picture, implying that Chrissy's body may have changed after giving birth. The only problem is, Chrissy is not yet a mum. Chrissy screen-grabbed the comment and shared it with this hilarious caption: "I can't stop laughing #thatbabyf-----upmybodybutsowhat #nobaby."
Chrissy later tested Instagram's limits again, posting a snap that just barely covered her nipple. "HAIR," she captioned it.
This isn't Chrissy's first social media controversy. In February, she famously reacted to Beck's Grammy Awards victory in Kim Kardashian's viral selfie from the award show. If Chrissy's social media antics and snaps don't surprise you much, check out the hottest nude magazine photoshoots we've seen.