Christian Bale's Mother Allegedly Insulted His Wife
Christian Bale's Mother Allegedly Insulted His Wife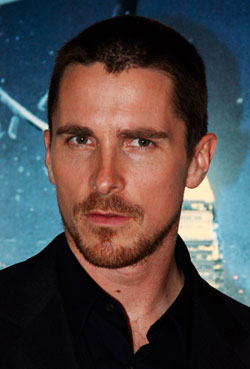 Following Christian Bale's arrest and subsequent release and statement in London yesterday, the MailOnline reports today that Christian reportedly lost his temper after his mother allegedly insulted his wife.
The incident apparently comes at a time when his marriage is enduring difficulties and he has been depressed over the death of Heath Ledger. A source close to the actor claims Christian is confident he has done nothing wrong and he blames his mother:
"Christian was stressed, but he didn't lay a finger on anyone. Instead, he flew off the handle and cussed his mother. He just got very loud because his mother was saying some very outrageous things about him, his wife.

"Christian's attitude is that this was his mother's fault because she became very provocative in an argument they were having...

"Christian has admitted that something just snapped, but he didn't threaten anyone with violence".
To find out more about the effect of Heath's death on Christian, and to see what Christian's mother and sister have said, read more
The source also claims that Christian had been deeply affected by Heath's death, saying: "They had become very close during the making of The Dark Knight and Christian went into virtual hiding for the six weeks after Heath was found dead".
Christian's mother, Jenny, and sister, Sharon, have spoken to The Daily Telegraph about the incident, which was reportedly over a long-running family dispute.
Sharon said: "OK, there was an incident but the police are dealing with it. It is an extremely sensitive situation. There is nothing more I can say".
Jenny said: "Yes I was there and yes there was a family situation but the police are handling it and I cannot say anymore at the moment. We didn't call the police to the scene. I can't say anymore but we didn't call the police".
Stay tuned for more updates.