Christina Aguilera Arrested for Public Intoxication
Christina Aguilera and Boyfriend Matthew Rutler Arrested!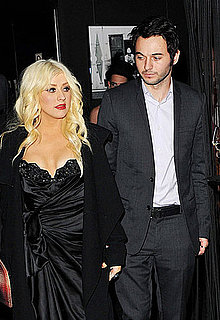 Christina Aguilera and her boyfriend Matthew Rutler were apparently arrested early this morning in LA. She was picked up for public intoxication and he for an alleged DUI. He was apparently pulled over for driving erratically at about 2:45 a.m., and she was "unable to take care of herself."
According to stories that keep emerging, Christina is going through a difficult time since her split with Jordan Bratman last Fall. She also recently flubbed the words of the National Anthem at the Super Bowl and stumbled on stage at the Grammys. Reports say that her friends are worried about her and think she should consider checking into rehab. If she is in trouble, perhaps this arrest will be the wakeup call she needs.