Christina Aguilera Recalls Kissing Madonna at the 2003 VMAs
Christina Aguilera Wants to Remind Us That She ALSO Made Out With Madonna at the VMAs
Christina Aguilera doesn't want to feel left out anymore. The singer, who is currently performing on her Liberation Tour, recently sat down with Andy Cohen on SiriusXM's Radio Andy show to discuss just how underrated her smooch with Madonna was at the 2003 VMAs. The two pop stars were performing with Britney Spears as the show's opener, and as most people know, Madonna and Britney had a mini-makeout session onstage. But right when Madonna turned to also lock lips with Christina, the camera panned to Justin Timberlake.
"It was weird," Christina said. "And you know why they cut away for it? They cut away to get Justin's reaction. It was a Justin reaction shot." At the time, Justin and Britney were exes, so of course MTV figured people would be interested in seeing the look on his face as he watched his ex-girlfriend make out with another woman on stage. But to Christina, it was a "cheap shot."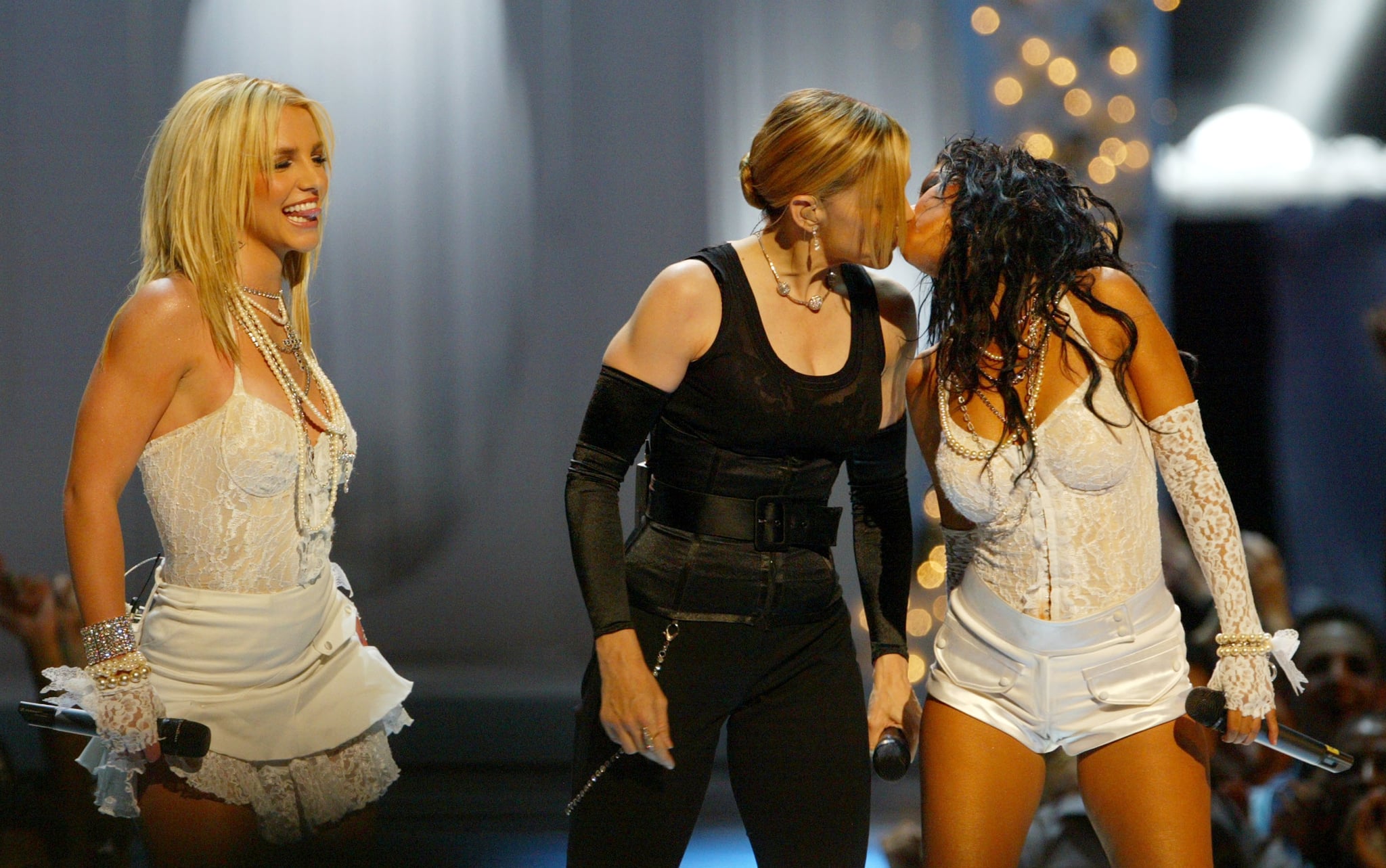 Image Source: Getty / Kevin Kane
"I definitely saw the newspaper the next day and it was like, 'Oh, well, I guess I got left out of that,'" she laughed. But she also mentioned that she at least had her own moment in the spotlight later on in the show. "I had my own performance that night. It was 'Fighter' and was with Dave Navarro. It was a kick*ss performance, so I was okay with that. She could have the kiss."