Cloud Atlas Trailer
Cloud Atlas Trailer: How Would You Like Your Hanks Today?
If you love Tom Hanks and have six minutes to spare, then, boy, do I have good news for you! The official trailer for Cloud Atlas has arrived, and it's packed with the actor in various eras. The movie is based on the best-selling novel by David Mitchell, and it has the characters meeting over and over again in different realities, different eras, as different people. They cross and recross each others' lives "like figure skaters," as one of Jim Broadbent's characters explains. The film also features a long list of talent, including Halle Berry, Susan Sarandon, Hugh Grant, and Jim Sturgess.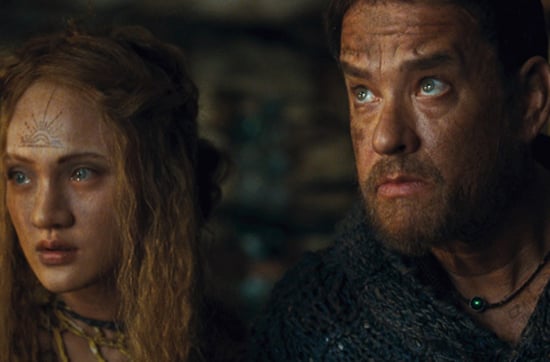 With a sweeping soundtrack and dramatic visuals, the trailer is gorgeous, but I don't think my brain has been so befuddled since I watched Inception. The film is produced and codirected by Andy and Lana Wachowski, and I can't think of anyone better to take on such a conceptually complex story than the team behind the Matrix series. The movie comes out Oct. 26, but you can see the trailer when you read more.