Dancing With the Stars and Strictly Come Dancing Dance-Off
Are We About to Have a Dance-Off Between Strictly Come Dancing and Dancing With the Stars?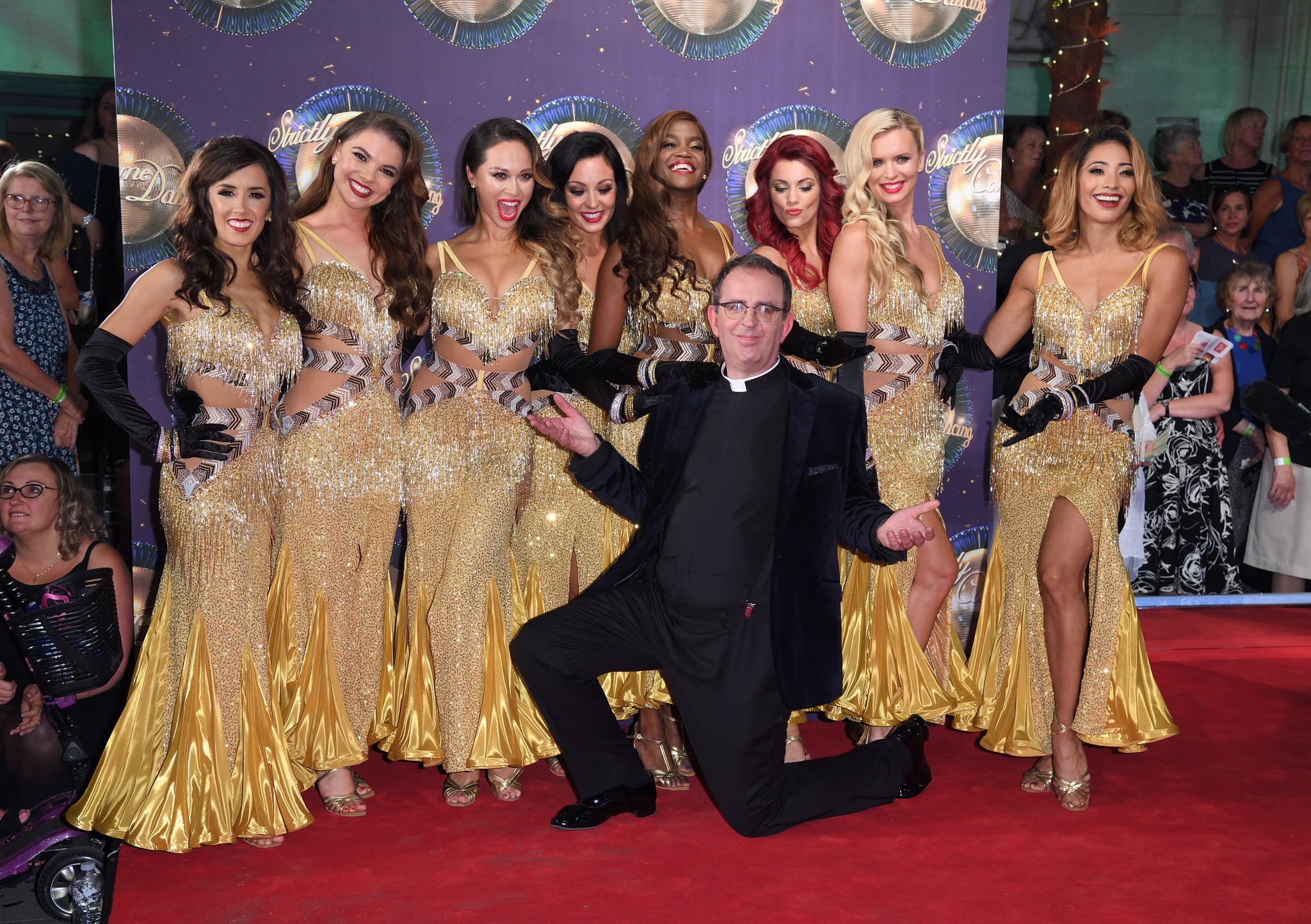 A Twitter discussion between two choreographers has sparked a (good-natured) battle between Strictly Come Dancing and its US counterpart, Dancing With The Stars. Following the spectacular movie-themed episode of Strictly, the show's choreographer Jason Gilkison tweeted his thanks to the team for their ability to continually "push the boat out". Sir Matthew Bourne responded to agree, stating that Dancing With the Stars "just does not compare on any level."
Great show Jason. The pro's are exceptional. I saw Dancing With The Stars Live in LA recently and it just does not compare on any level

— Matthew Bourne (@SirMattBourne) October 8, 2017
Unsurprisingly, this resulted in some very mixed reactions, especially from the professional dancers involved in the two shows. Artem Chigvintsev, who's danced on both, jumped in to chastise Sir Matthew for his barbed comments, and he made a very good point.
I've done both shows and I respectfully disagree, all the pros works really hard, no need to diss one to compliment another

— Artem Chigvintsev (@artemchigvintse) October 8, 2017
Bourne quickly apologised for any offence caused, but the damage was done.
... length of dances, endless ad breaks, lack of big pro numbers? No Darcey, no Craig, No Claudia!! Etc etc sorry @artemchigvintse

— Matthew Bourne (@SirMattBourne) October 8, 2017
Luckily, the majority of the US pros responded not with anger, but with humour, like Peta Murgatroyd's pointed pic . . .
You mean, on this level?! pic.twitter.com/6aZFk6hg2T

— Peta Murgatroyd (@PetaMurgatroyd) October 8, 2017
And Witney Carson's gif . . .
Yo I'm ready #DanceOff pic.twitter.com/oHNmcN7ygG

— Witney Carson (@WitneyCarson) October 8, 2017
Valentin Chermovsky joked that while the UK may be Bourne's favourite, the US probably has better catering.
I bet our catering is better tho 😂😂 #yallsalty #dwts

— Valentin (@iamValC) October 8, 2017
UK pro Neil Jones was quick to agree.
Where's the love??? I'm a fan of both shows especially the redheads😜 but I might have to agree with @iamValC regarding catering.

— Neil Jones (@Mr_NJones) October 8, 2017
But it was DWTS pro Mark Ballas (whose mum Shirley is a judge on Strictly) who really spotted the opportunity here. He suggested this was settled the most appropriate way: on the dance floor.
Shall we settle this with a Dance off then??

This side of the pond or yours? 😂

— Mark Ballas (@MarkBallas) October 8, 2017
That's one ballroom we want tickets for! Christmas special, perhaps?