Dannii Minogue Is Pregnant With Her First Child With Her Man Kris Smith, Confirms News Via Twitter 2010-01-13 04:03:23
Dannii Minogue Confirms That She IS Pregnant!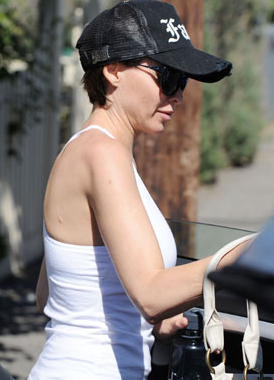 Exciting news! After her spokesperson denied reports last week, today Dannii Minogue announced she's pregnant, tweeting:
Woo hoo I'm gonna be a mummy! : - )
Today, her spokesperson clarified previous denials, saying:
"Dannii and Kris are very excited and can't wait to start their family in 2010. Rumours and stories surfaced across the weekend about Dannii being pregnant and having already had her 12-week scan. These stories were incorrect. Dannii had her 12-week scan this week and was given the results today with the all-clear to make an announcement."
Sneaky! Huge congratulations to Dannii and Kris!