David Beckham Is Retiring From Soccer
David Beckham Is Retiring!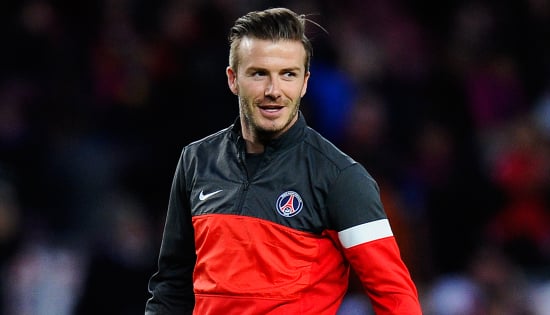 After signing a five-month deal with his current team, Paris Saint-Germain, in January, David Beckham has announced he will retire at the end of the season. In a statement, David revealed the reasoning behind hanging up his cleats, explaining, "I'm thankful to PSG for giving me the opportunity to continue but I feel now is the right time to finish my career, playing at the highest level. If you had told me as a young boy I would have played for and won trophies with my boyhood club, Manchester United, proudly captained and played for my country over 100 times, and lined up for some of the biggest clubs in the world, I would have told you it was a fantasy. I'm fortunate to have realized those dreams."
The former England captain, who began his career with Manchester United at the young age of 14, will retire with a decorated history in the sport boasting many on-field accomplishments, including winning six Premier League titles and the Champions League. David also took the field for the US as a member of the LA Galaxy for six years and had a stint with Real Madrid, winning titles with both to add to his collection with Manchester United. His storied career will conclude in Paris on May 18 with PSG's game against Brest. In looking to the future, David said, "Nothing will ever completely replace playing the game I love. However, I feel like I'm starting a new adventure and I'm genuinely excited about what lies ahead. I'm fortunate to have been given many opportunities throughout my career and now I feel it's my time to give back."