Debra Messing Calling Out E! at Golden Globes 2018
Debra Messing Calls Out E! — While Being Interviewed on E!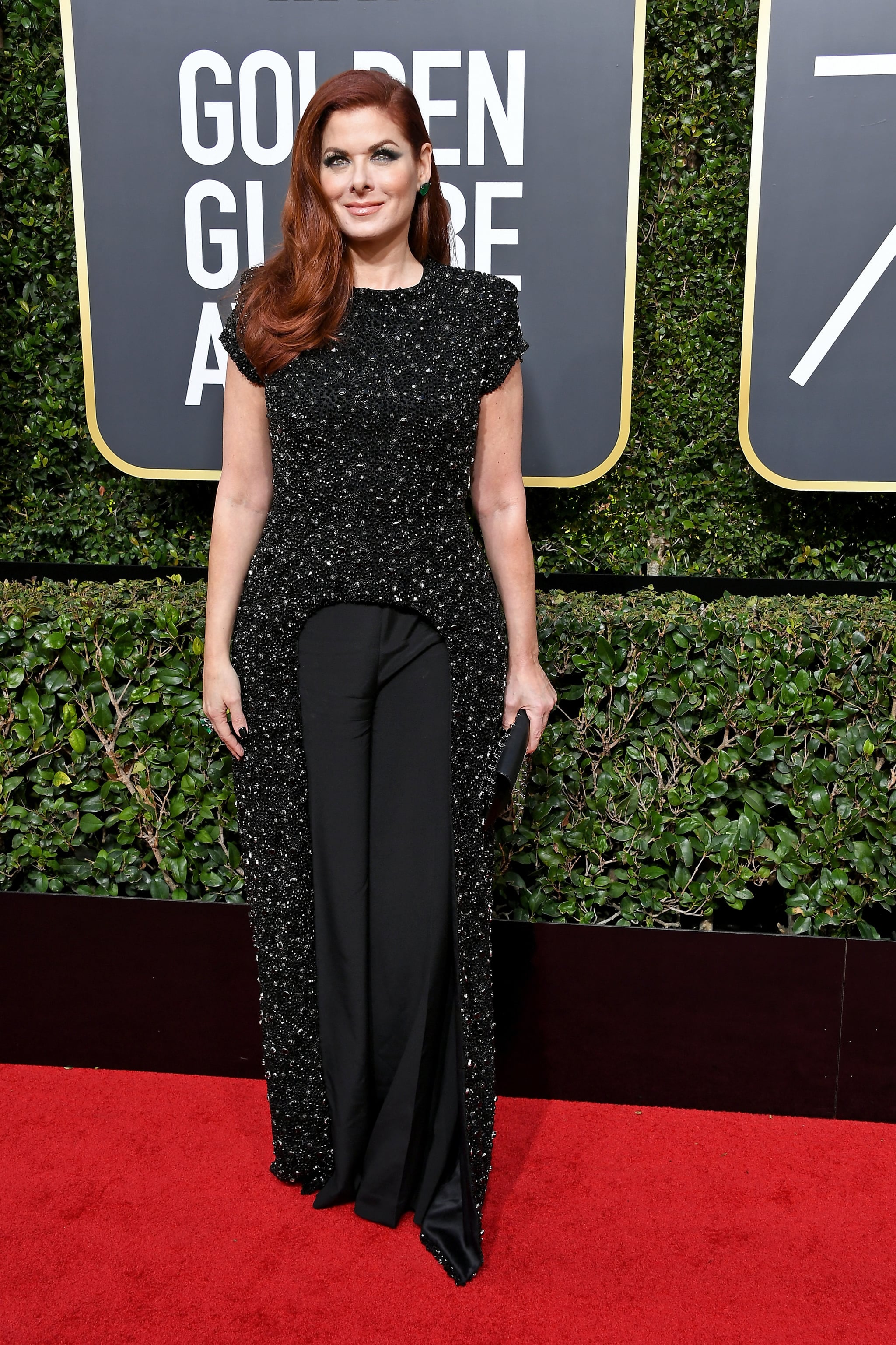 Debra Messing threw a very obvious jab at E! during an interview with the network during the Golden Globes on Sunday night. The 49-year-old was asked by Giuliana Rancic why she was wearing black, and her response raised some eyebrows.
"Time is up and we want diversity; we want intersectional gender parity; we want equal pay," Debra said. "I was so shocked to hear that E! doesn't believe in paying their female cohosts the same as their male cohosts. I miss Catt Sadler, so we stand with her. That's something that can change tomorrow. We want people to start having this conversation that women are just as valuable as men."
Debra is referencing E! News cohost Catt Sadler's announcement last month that she was quitting after finding out her cohost Jason Kennedy was making "close to double" her salary "for the past several years."
Here's @DebraMessing being the MESSINGEST (compliment!) calling out E! for the @IAmCattSadler equal pay disaster on the #ERedCarpet. #GoldenGlobes pic.twitter.com/h8ZLuawyOg

— Kate Aurthur (@KateAurthur) January 7, 2018