December Top Talker Winner!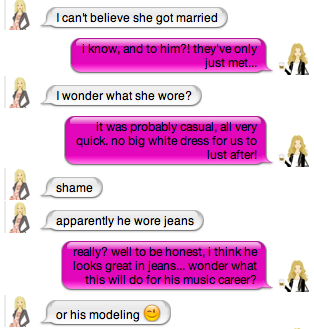 Although we've now entered 2009, I've been looking back to the final month of 2008 to discover who is our December Top Talker!
I'm pleased to crown TeamSugar member Top Talker with 155 comments. Thanks for your wonderful contribution to the site littlemunchkin: wear your t-shirt with pride!
TeamSugar members Penny C, LolaSvelt and ilanac13 were also up there, so thank you guys for your great contribution to PopSugarUK last month. I always love reading everyone's comments!
January's competition is under way, so remember: every comment you make gives you that extra chance of becoming our first Top Talker of 2009!