Demi Lovato Quotes About 2016 Met Gala
Demi Lovato Reveals That a "Complete B*tch" Nearly Ruined Her Sobriety at the 2016 Met Gala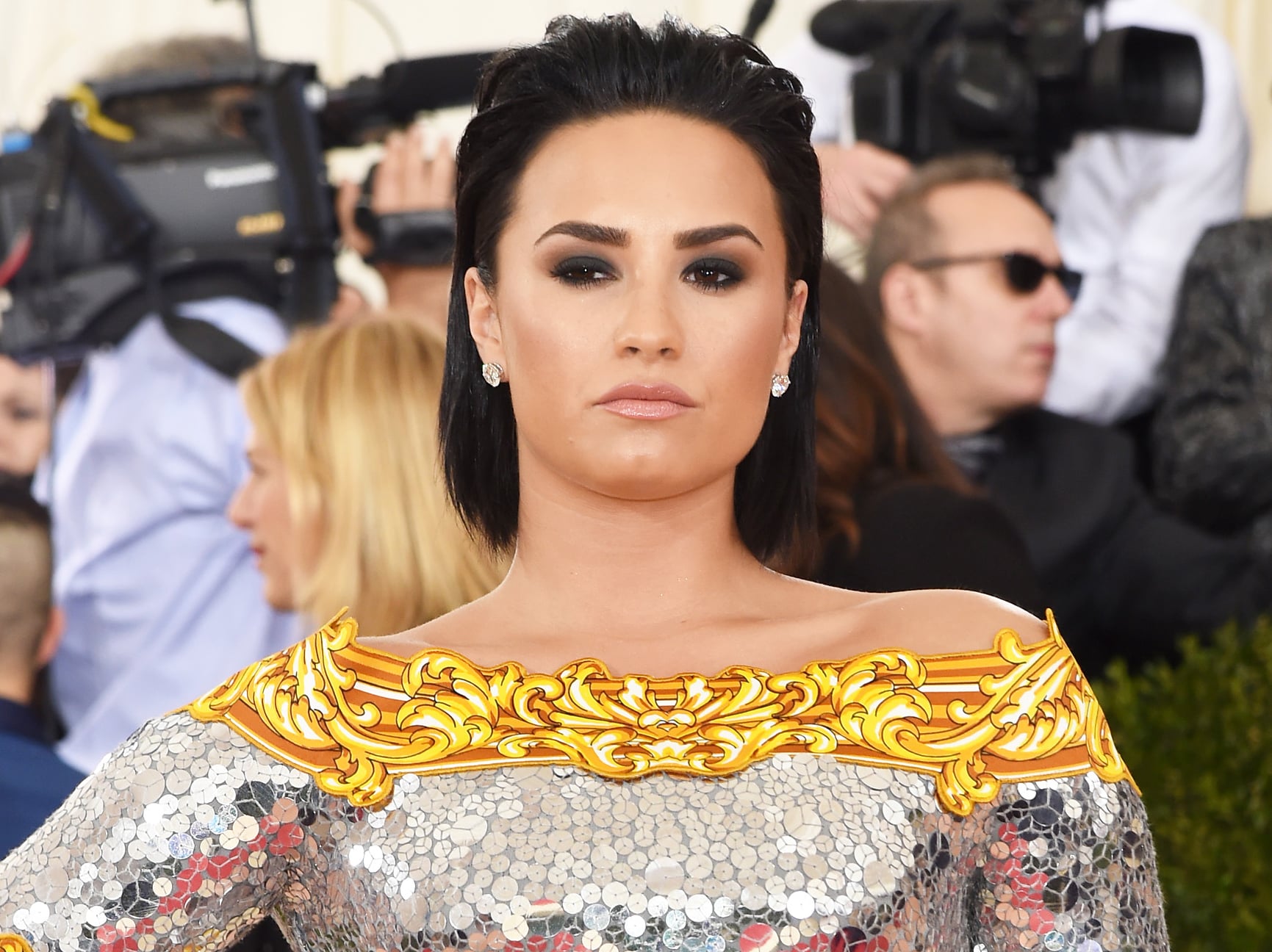 Demi Lovato has been open about her struggles with mental health and addiction, but even though she's been sober for almost six years now, a "complete b*tch" almost caused her to fall off the wagon in 2016. In a new interview with Billboard, the 25-year-old recalled her "terrible experience" at the Met Gala that year. "This one celebrity was a complete b*tch and was miserable to be around," Demi said. "It was very cliquey. I remember being so uncomfortable that I wanted to drink."
Instead of hitting the bar, Demi texted her manager and headed straight to an Alcoholics Anonymous meeting at 10 p.m. "I changed my clothes, but I still had my diamonds on — millions of dollars of diamonds on in an AA meeting," Demi said. "And I related more to the homeless people in that meeting who struggled with the same struggles that I deal with than the people at the Met Gala."
While Demi didn't name anyone directly, it just so happens that her feud with Nicki Minaj started that same night. It all began when the rapper posted an Instagram photo with designer Jeremy Scott and Demi at the Met Gala (he dressed them both for the evening), but only tagged Jeremy. Demi then commented on Nicki's photo with a laughing emoji, a peace sign, and a thumbs up, before posting her own picture showing Nicki giving her some serious side eye.
"This picture pretty much summed up my first and probably last met 😂😂😂 #cool #sof*ckingawkward #notforme #sweatpants #forensicfiles #whatsgood," Demi captioned it. "P.S. some of y'all need to learn how to take a joke.. I'm obviously laughing at the fact that 1. I look incredibly awkward and 2. That the shade being thrown in this picture actually gives me life 🙌🏼😂."
Hmm . . . interesting.
Image Source: Getty / Jamie McCarthy