Dennis Has Been Removed From the Big Brother House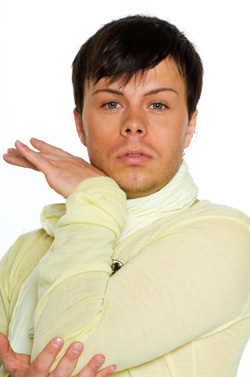 Woah, Big Brother 9 is getting even more explosive with news breaking this afternoon that Dennis McHugh has been removed from the Big Brother House for unacceptable behaviour.
According to Channel 4's Big Brother site, Rex played a prank that ended with Jennifer's painting being defaced. This led to an argument between a number of housemates at approximately 12.45am this morning. During the argument Dennis spat in Mohamed's face.
The E4 streaming from the house was cut and no footage was broadcast. Big Brother bosses separated the housemates involved in the argument and called Dennis and Mohamed to the diary room separately.
Production staff and executives at Channel 4 reviewed the footage this morning and called Dennis to the diary room at 1.15pm to tell him he was to be removed from the house immediately. Other housemates were then called to the diary room to discuss their involvement in the argument and to be reminded of the rules.
In the diary room Dennis said "I really regret this incident". When asked if he had anything to say before he left, he looked distraught and murmured "I'm just really sorry... and I'm so disappointed in myself".
To see what this means for tonight's eviction read more
A Channel 4 spokeswoman said:
"Spitting in someone's face is seriously offensive and Mohamed was understandably upset. Big Brother has very clear rules about offensive behaviour. Like all housemates Dennis was clearly informed before entering the house that he faced eviction if he acted in an unacceptable manner."
The incident and aftermath is to be shown in tonight's 9pm installment on Channel 4. The eviction involving Mohamed and Sylvia will proceed as planned.
Dennis is the second housemate to be removed this series; Alexandra was ejected from the house on Wednesday 18th June for breaking the rules and behaving in an unacceptable manner.
Can we expect another new housemate to enter?
Share your thoughts with us in Comments below!