Details on Robert Pattinson Documentary Film Robsessed, Robert Pattinson DVD Due Out 16 November in UK
Robert Pattinson Documentary: Too Awesome or Too Soon?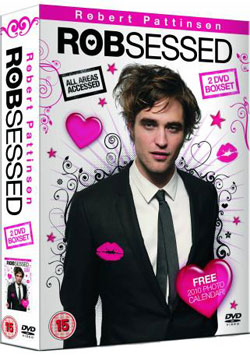 Robert Pattinson might only be 23-years-old, but he's become so famous a documentary film about his life is being released! Robsessed is described by Revolver Entertainment as "the first ever all-access guide" and "offers an exclusive, insider's look into the world of R-Pattz" from school days through modelling to the Twilight saga. It's due out in the UK on 16 November, to tie-in with New Moon's arrival at our cinema screens on the 20th, and is being offered as a two-disc box set including Rob's 2006 drama The Haunted Airman. My girl Buzz would be more interested in a documentary in 20 years time, but what about you? Vote below to let me know: is a Robert Pattinson documentary too awesome, or is it too soon?