Dev Patel Reunites With Skins Castmate Nicholas Hoult At 2009 Film Critics' Circle Awards - Full List Of Winners,
Dev Reunites With Nick At Film Critics' Circle Awards
As awards season carries on at a great pace, last night the Film Critics' Circle Awards took place in London. It was also a mini Skins reunion as ex-castmates Nick Hoult and Dev Patel posed for some photos together, grinning happily. Dev's movie Slumdog Millionaire carried on its wonderful winning spree, and picked up three awards at the ceremony for best director, screenwriter and Attenborough film of the year. Kate Winslet did not attend, but won actress of the year, while Dame Judi Dench deservedly took home an award for her outstanding contribution to cinema.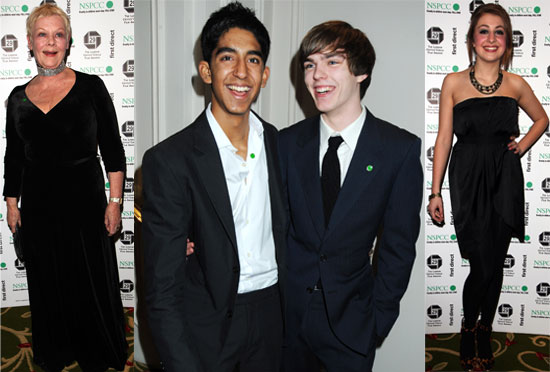 Young Brit acting talent Thomas Turgoose picked up an award for his work in Eden Lake and Somers Town, and other attendees included Georgia Groome, Mariella Frostrup, and the director of The Wrestler Darren Aronofsky, which was named film of the year.
To see the full list of winners from the ceremony, as well as many more photos, just read more.
Film of the Year:
The Wrestler (Darren Aronofsky)
Attenborough Film of the Year:
Slumdog Millionaire (Danny Boyle)
Director of the Year:
David Fincher, The Curious Case of Benjamin Button
British Director of the Year:
Danny Boyle, Slumdog Millionaire
Actor of the Year:
Mickey Rourke, The Wrestler
Actress of the Year:
Kate Winslet, The Reader / Revolutionary Road
British Actor of the Year:
Michael Fassbender, Hunger
British Actress of the Year:
Kristin Scott Thomas, I've Loved You So Long
British Actor in a Supporting Role:
Eddie Marsan, Happy-Go-Lucky
British Actress in a Supporting Role:
Tilda Swinton, The Curious Case of Benjamin Button
Screenwriter of the Year:
Simon Beaufoy, Slumdog Millionaire
The NSPCC Award for Young British Performance of the Year:
Thomas Turgoose, Somers Town / Eden Lake
Breakthrough British Film-Maker:
Steve McQueen, Hunger
Foreign Language Film of the Year:
Waltz With Bashir (Ari Folman)
The Dilys Powell Award for Outstanding Contribution to Cinema:
Dame Judi Dench