Did Chrissy Metz Call Alison Brie a Bitch at Golden Globes?
Whoa, Did Chrissy Metz Just Call Alison Brie "Such a B*tch" at the Golden Globes?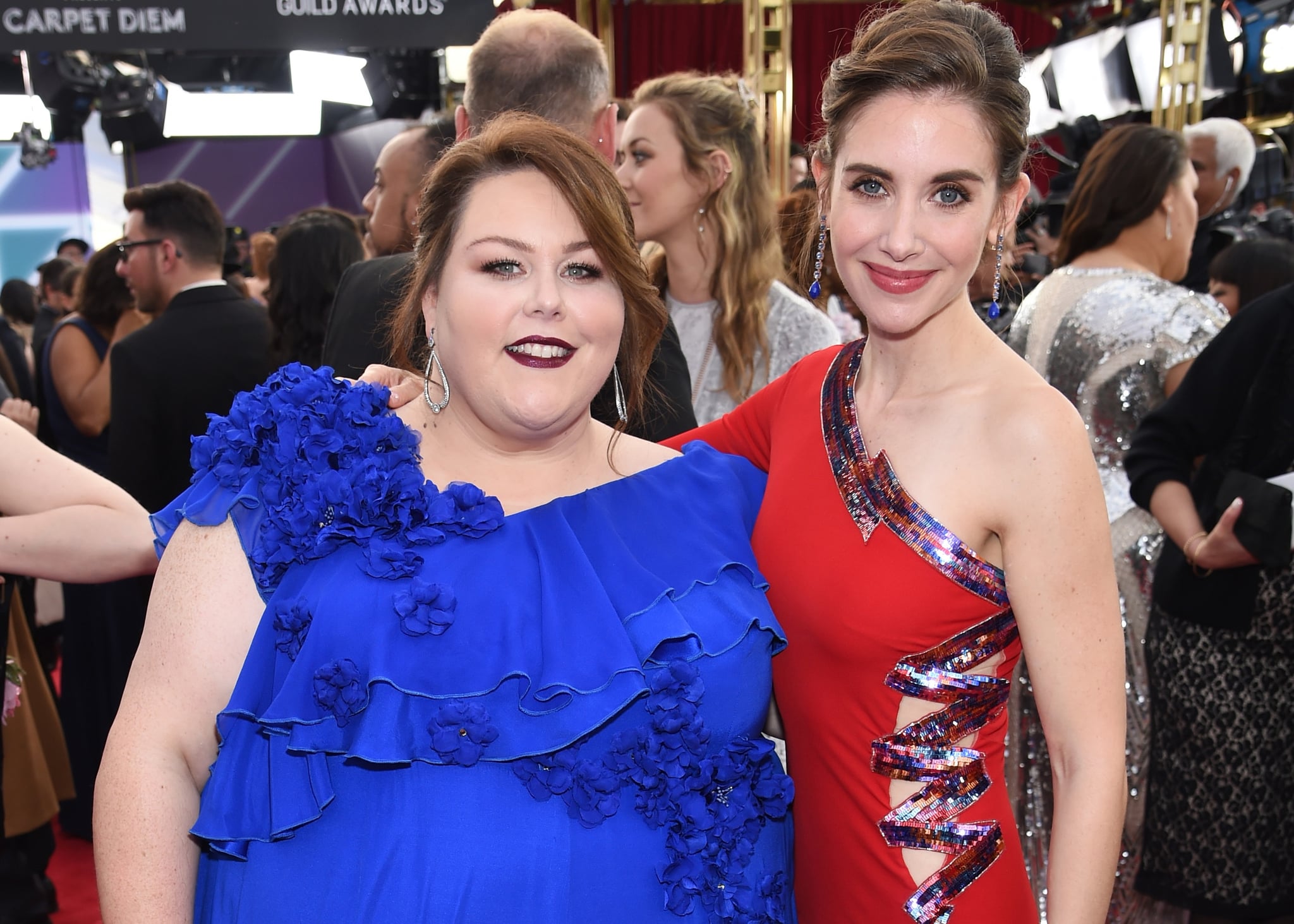 It seems like Chrissy Metz may have had a microphone mishap at the Golden Globes on Sunday night. During an interview on the 2019 Golden Globes Facebook Live preshow, the This Is Us actress seemed to make an off-the-cuff comment about Alison Brie. Following her interview, the cohosts asked Chrissy to help them turn things over to the GLOW star. As the camera panned over, however, Chrissy appeared to say, "She's such a bitch," while off camera.
While it's unclear if Chrissy was actually talking about Alison, the ladies did appear quite chummy during the Screen Actors Guild Awards in January 2018. In addition to chatting on the red carpet, the actresses also posed for a few photos together (as pictured above). See Chrissy's interview ahead, and decide for yourself.
Here's Chrissy Metz calling Alison Brie a "bitch," not knowing her mic is still on. #GoldenGlobes pic.twitter.com/YfkPJhcwI4

— Ryan Schocket (@RyanSchocket) January 7, 2019