Do You Take Pictures at Concerts
Do You Take Pictures and Videos at Concerts?
Over the weekend, I was lucky enough to attend the taping of Britney Spears's Good Morning America concert here in San Francisco. Now, I know that seeing the princess of pop in concert is tweet-worthy, but I was still surprised at how many die-hard fans spent the entire mini-concert watching Britney through their iPhones and cameras. I admittedly snapped a few photos for my Facebook page, but for the most part I tried to enjoy the once in a lifetime experience. (If you want proof of the camera-phone fest, just watch the videos from GMA).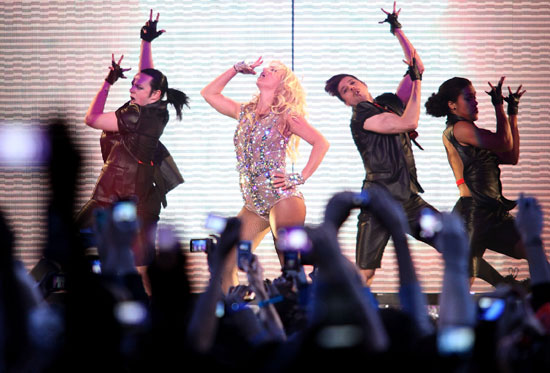 Though I'm obviously conflicted about the issue, I definitely miss the days when we could all just collectively rock out instead of wishing the person in front of me wasn't obstructing my view of the stage with a smartphone. Where do you stand on the issue — do you whip out your tech gear at concerts?