Does Bonnie Die on The Vampire Diaries?
The Vampire Diaries Just Left Things on a Serious Cliffhanger and Fans Are Pissed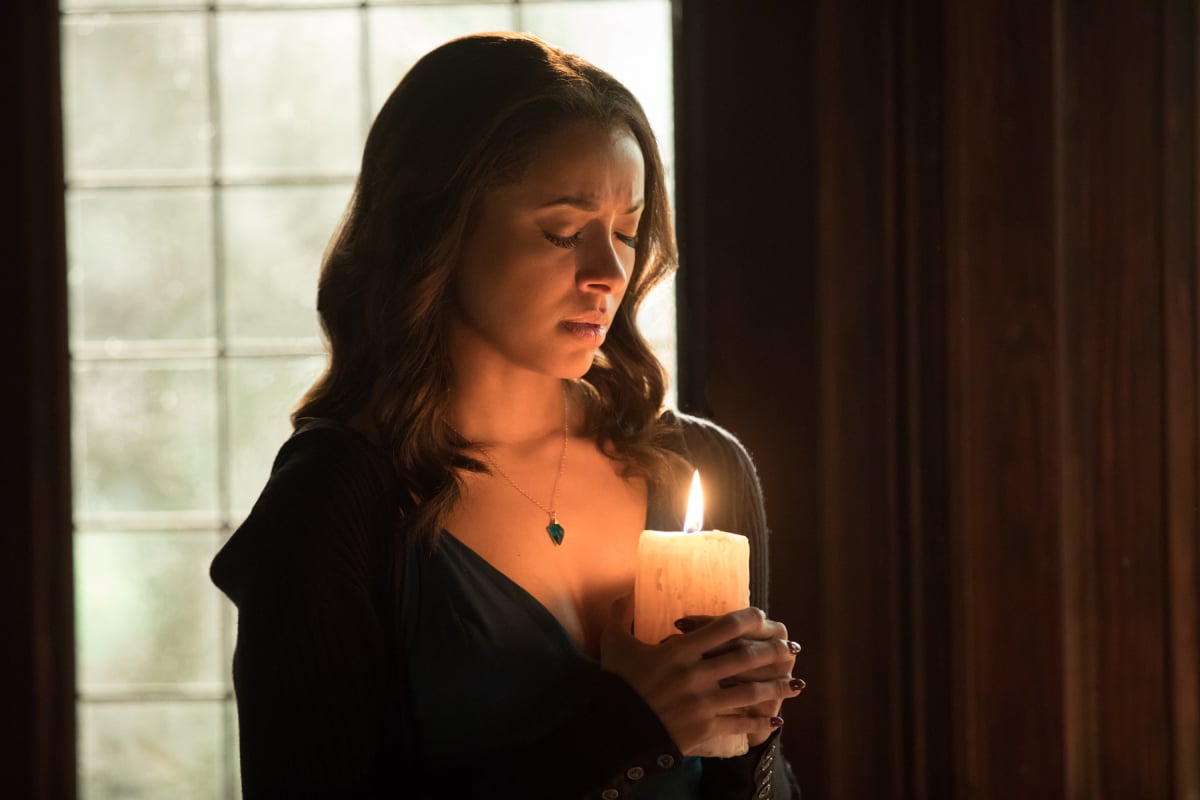 Well, it's that time, folks. The Vampire Diaries has only one episode left before it says goodbye . . . forever. While we certainly have a lot to look forward to next week — including the return of Nina Dobrev as Elena and Katherine — there is also a lot of heartache in store. On Friday's episode, Stefan and Caroline finally tie the knot, but it's what happens after the ceremony that really left us on the edge of our seats.
After saying their "I dos" without any interruption from the big, bad Katherine Pierce, the happy couple makes their way to the reception, where they are joined by their closest friends (and a few dozen compelled Mystic Falls residents). Everything seems to be all roses until Matt Donavan's mum gets up to make a grand speech. Apparently, she has been dead this whole time and has made a deal with the new devil to raise some hell . . . literally.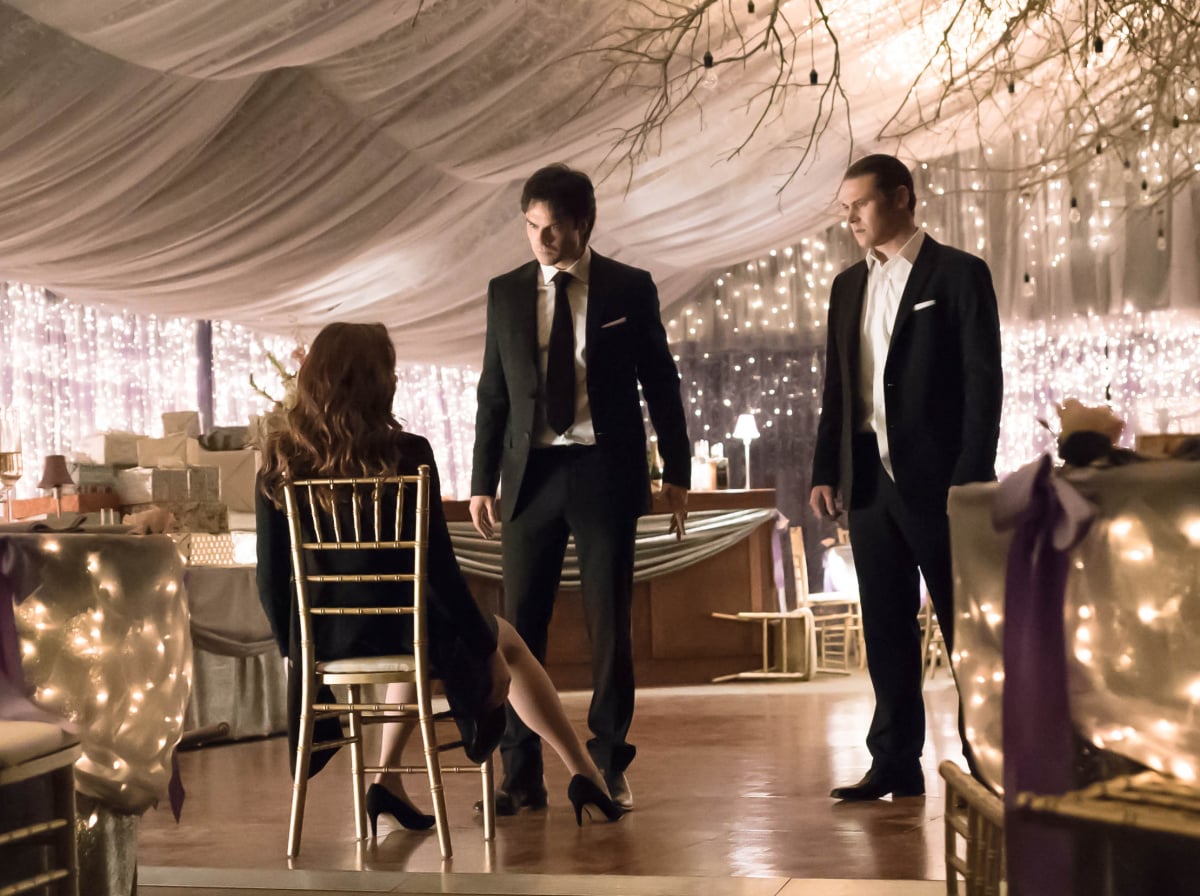 During a heart-to-heart with Damon and her son, she reveals that Katherine plans to bring the down entire town by ringing the Maxwell Bell and causing hell on earth. And she's not alone. Since she needs a Maxwell descendant to complete the dirty deed, she got a little help from Vicki Donovan. That's right. This whole time we thought it had been Katherine prancing around Mystic Falls, it has actually been Matt's dead sister.
As Vicki rings the bell, Bonnie and Stefan finally come face to face (after he, you know, had killed the love of her life) and that's when things really go haywire. Even though Bonnie manages to escape a seething fire with her rediscovered magic, her head starts pounding when the mystical bell rings. Suddenly, Bonnie faints and the last image we see is her lying lifeless on the floor, blood dripping from her nose. Is this how Elena wakes up from her sleeping curse? After eight seasons of Bonnie putting everyone else's happiness before her own, we have to admit, we would be PISSED if she's the main character who dies. While her fate seems to be hanging in the balance, one of the promo pictures shows Bonnie and Caroline coming face to face, so she may be OK. What are you doing to us, Julie Plec?