Does Jamie Marry Laoghaire in the Outlander Books?
The Smart Reason Outlander Condensed This Major Plot From the Books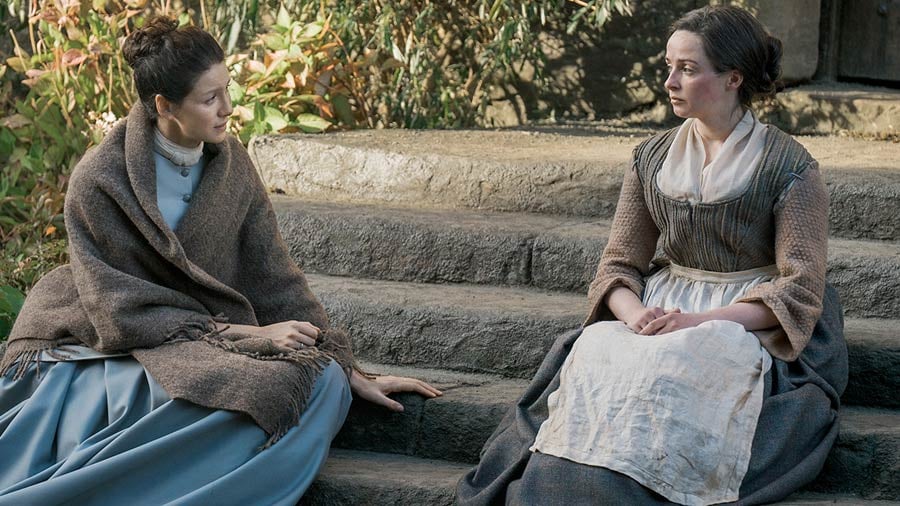 The Outlander writers definitely have their work cut out for them every season, trying to condense Diana Gabaldon's weighty books into 13 episodes (the first season has 16, but every season since has been a baker's dozen). It is no small feat, as the first four books in the series average nearly 800 pages apiece. Obviously, some things from the books have to be omitted entirely, and some things have to be condensed.
In season three's latest episode, titled "First Wife," Jamie, Claire, and young Ian return to Lallybroch, which seems to go by in the blink of an eye. The book section that corresponds to this episode is much longer, but condensing it really does the show a service.
In the book, as on the show, Claire receives a fairly warm welcome at Lallybroch from brother-in-law Ian but a pretty frosty reception from sister-in-law Jenny. But the book really takes its time to establish that there's something going on with Jamie and his family that she doesn't know about and that there are some fences Claire needs to mend with Jenny before her sister-in-law will accept her with open arms.
Eventually, a furious Laoghaire, Jamie's wife, shows up (which is Jenny's doing, as on the show) screeching to high heaven about the "Sassenach witch." It blindsides Claire so completely that she tries to leave, has a screaming fight with Jamie that ends in them having rage sex with each other, and then finally does leave the next morning, having found out Jenny is the one who told Laoghaire (through her daughter, Janet).
Jenny doesn't object at all to Claire's leaving, by the way. She simply lets Claire ride off into the countryside.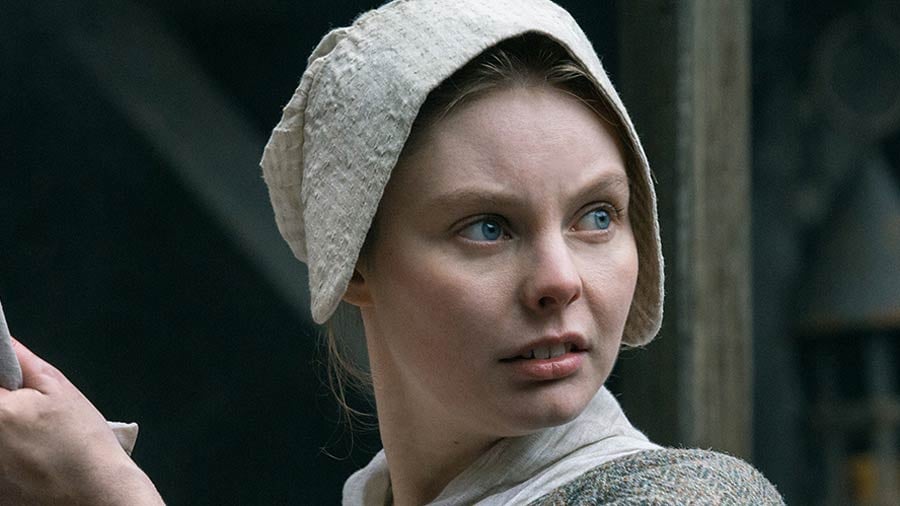 Later in the books, young Ian fetches Claire to return to Lallybroch because Laoghaire has shot Jamie and he's in critical condition. Claire comes back and uses some of the penicillin tablets she brought with her from the 20th century to cure Jamie's infection. On the show, Claire never leaves Lallybroch and is there to witness Laoghaire shooting Jamie, which the show makes clear is an accident. The book doesn't really say whether it's an accident or not. Some fans on Gabaldon's forums have said the author confirmed Laoghaire shooting Jamie is an accident, though we can't find that actual quote from Gabaldon. Either way, this all happens in a much smaller time frame than in the book.
In both the book and the show, Claire and Jamie eventually reconcile — it's hard not to work things out when one of you is dying from a gunshot wound — and then Ned Gowan shows up to handle Jamie's divorce from Laoghaire and her settlement. Laoghaire ends up asking for a lot of money, so Jamie, Jenny, and Ian decide to take another jewel from the treasure (the one Duncan Kerr speaks of earlier this season when Jamie is at Ardsmuir Prison).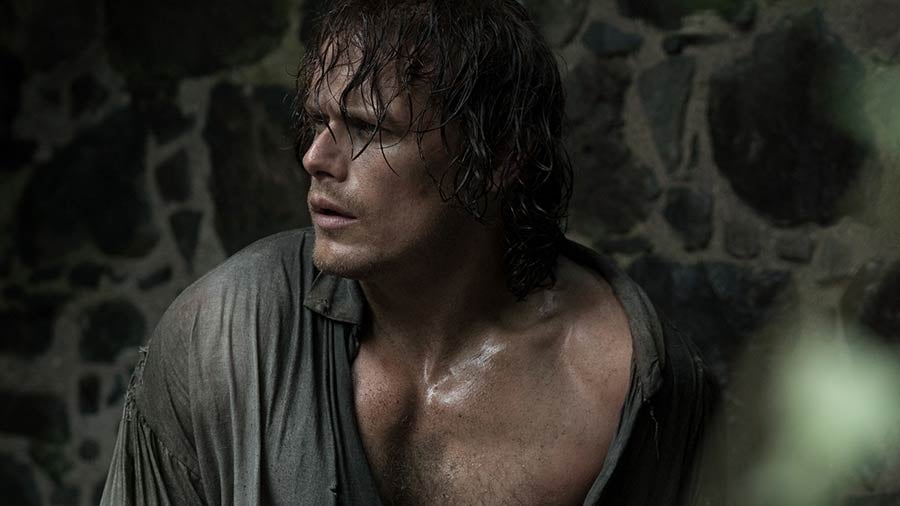 In the book, it turns out Ian and his family have periodically taken a couple pieces of the treasure when they needed the money, so both wee Ian's older brothers, James and Michael, have taken turns making the swim to the island where the treasure is kept (because their father Ian can't make the swim with his wooden leg). It's a bit of a rite of passage in the Murray family, so Jamie asks if young Ian can accompany him on this treasure trip. Jenny initially balks at the idea but eventually concedes, as on the show, that "it's best [they] give him his freedom while he still thinks it's [theirs] to give."
That's when they head for the cliffs in the northwest part of Scotland and young Ian is kidnapped by a mysterious ship. The show manages to condense all of this into one episode, turning it into a sort of brief respite in between the action of Edinburgh and the action of Ian's kidnapping. In Voyager, this sequence takes over 100 pages and several chapters, spending a lot of time on the Laoghaire confrontation and resolution. It really slows the book down after being so action-heavy until that point.
We much prefer this condensed version, because now the season is launching the next great adventure: the hunt for Ian.