Does Princess Eugenie Have a Job?
Princess Eugenie Has a Job Way More Important Than Simply Being a Royal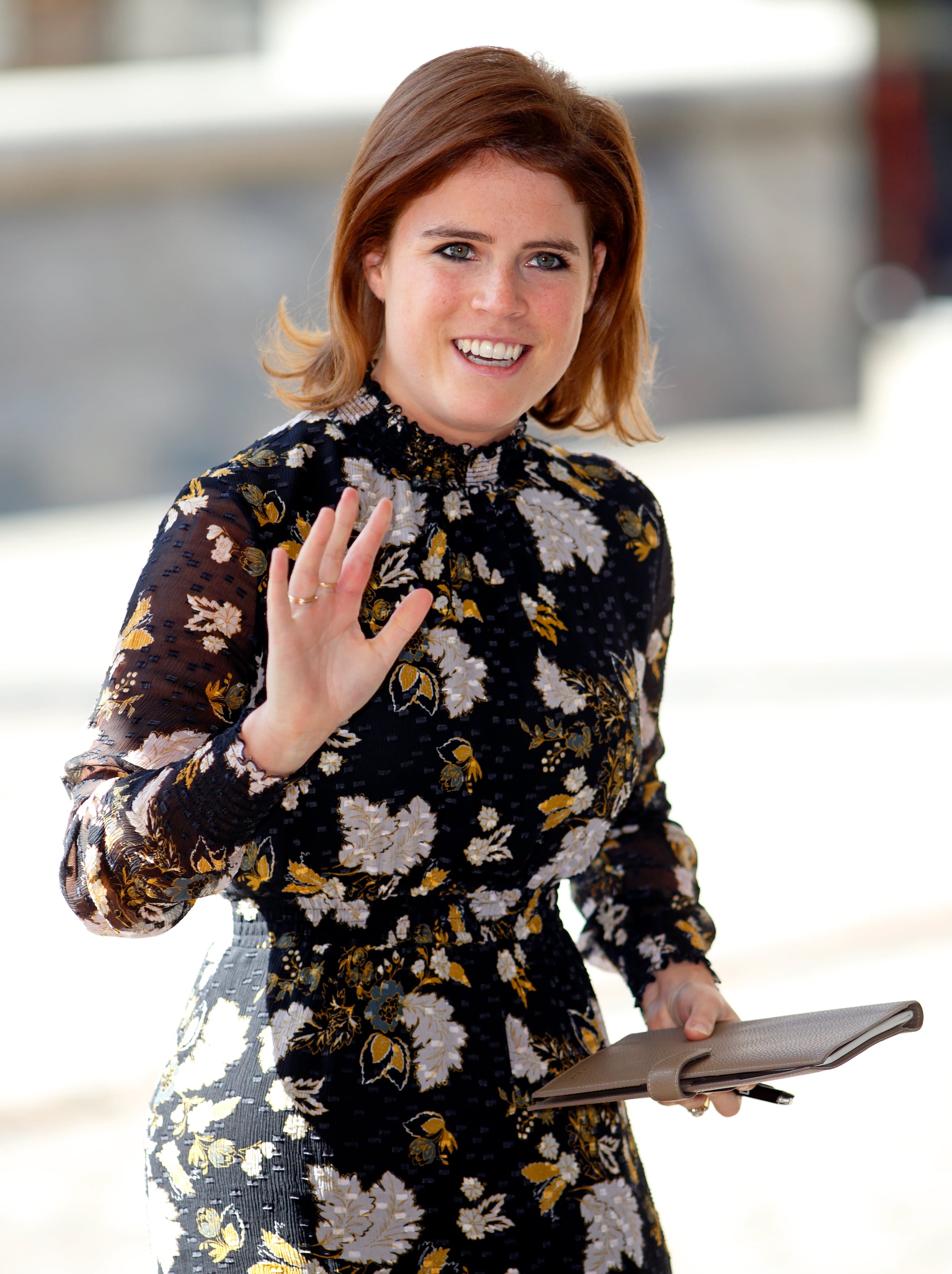 She may be the wife of Jack Brooksbank now, but if you think that is Princess Eugenie's only job, then you've totally underestimated her. Unlike her cousins Prince William and Prince Henry, Eugenie and her older sister, Beatrice, are not 'working royals,' which means that, even though her schedule is free from all of those royal events and obligations, she isn't eligible to receive the Sovereign Grant, a tax-funded salary made up of revenue from the Crown Estate, given annually to fund the queen and other royals in their official duties. Don't feel too bad, though — we imagine that her enormous trust fund (and the aid given by her father, who "supports both of his daughters financially from his private income") will keep her afloat.
But if she's not fulfilling royal duties on a daily basis, what exactly is the 28-year-old princess up to? Eugenie has always had a passion for art (she studied English literature and art history at Newcastle University, from which she graduated in 2012), and in 2013, she moved to New York City to pursue that passion. As she told Harper's Bazaar back in 2016, "I've loved art since I was very little. I knew I definitely wouldn't be a painter, but I knew this was the industry for me. I love being able to share my passion for art with people."
Her first full-time job was at a high-end online auction house called Paddle8, which caters to modern collectors looking for very specific and very expensive collectible items. She spent roughly two years working at the shop as a benefit auctions manager, becoming the first royal to actually set up a life in the US, a move that was pretty shocking. In the Summer of 2015, the princess moved back to London to work for the Hauser & Wirth art gallery as an associate director, earning a promotion two years later to the title of director. According to Eugenie, her job responsibilities include "planning special projects, supporting the artists in the gallery and managing events," which seems like the perfect fit for the princess.
Like her sister, Eugenie has involved herself in a number of philanthropic ventures in addition to her full-time job. She is a patron of the Royal National Orthopedic Hospital's Redevelopment Appeal (as she spent time at RNOH after she was diagnosed with scoliosis at age 12) and the Teenage Cancer Trust, alongside her mother, Sarah Ferguson. Eugenie also serves as an ambassador of Project 0, a charity that works to prevent plastic pollution in the ocean. As co-founder of the Anti-Slavery Collective, Eugenie contributes to the fight against modern slavery, human trafficking, and violence against women, even speaking as a representative at the United Nations.
Eugenie and Beatrice's parents, Prince Andrew and Sarah, Duchess of York, may be divorced, but they are a united front when it comes to supporting their daughters' endeavours. "As a father, my wish for my daughters is for them is to be modern working young women, who happen to be members of the Royal Family, and I am delighted to see them building their careers," Andrew said in a press release. In an interview with People, their mother added, "These are two girls who've worked so hard in their own careers and have taken time off today to spread the word on teen cancer, which is so important."