Donald Glover Talking About Playing Lando Calrissian
What Was It Like For Donald Glover to Join the Star Wars Universe? "Chill"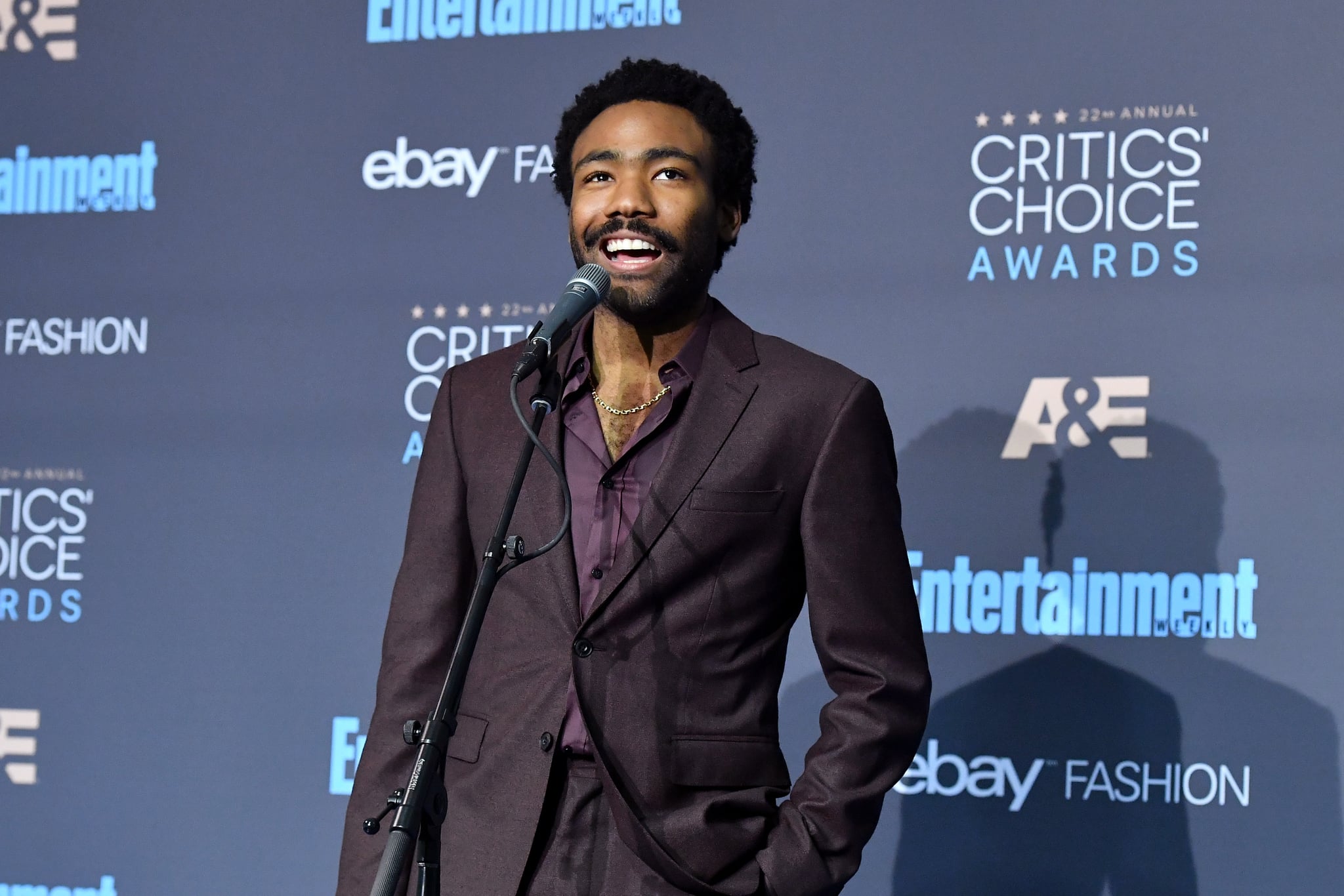 On Sunday, Donald Glover snagged a Critics' Choice Award for his stellar acting on the new FX show Atlanta. Although his acceptance speech was all about how far he's come, the press room focused more on what's ahead. More specifically, Glover fielded a question about landing the role of Lando Calrissian in the upcoming Han Solo spinoff movie. What's it been like stepping into Calrissian's shoes? Is Glover feeling the pressure? Here's what he had to say.
"I think I just have to take it like I think Lando would take it and just be cool about it. I'm just being cool about it. Like, the day it happened, I got pizza. I was bringing it home to watch Empire Strikes Back, just hoping to start studying immediately. And in the pizza shop, they were like, 'Lando! Lando!' Everybody knew immediately, so I understand the pressure. But at the same time, it's like, Lando's just a good time. If I go in there and tryin' to make it not a good time; it's just going to be whack. So I really think it's going to be something where I'm just having fun. . . . I'm not worried. I'm just going to play it cool. At least I'll look good, if everything is bad."