Doubt: See it or Skip it?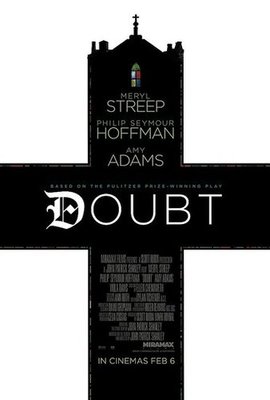 Meryl Streep is one seriously versatile actress, and her latest role in Doubt is a far cry from her rendition of the all-singing all-dancing single mum in Mamma Mia.
Set in 1964 in the Bronx, the film is based on John Patrick Shanley's Pulitzer Prize-winning play. Meryl plays Sister Aloysius, the Principal of a Catholic school who believes in the power of fear and discipline. Philip Seymour Hoffman plays Father Flynn, a charismatic priest who tries to upend the school's strict customs.
The pair become locked in a battle of wills when young nun Sister James (Amy Adams) tells Sister Aloysius she suspects Father Flynn of paying too much personal attention to Donald, the first black student to attend the school.
Sister Aloysius sets off on a personal crusade to unearth the truth, leading to the devastating consequences of blind justice in an age defined by moral conviction.
The film is released in the UK on 6th February 2009. I'd love to know what you think, so tell me: do you plan to see it, or do you think you'll skip it?