Dougie Poynter Enters Rehab After Rumours He Hasn't Got Over His Split From Frankie Sandford
McFly's Dougie Poynter is in Rehab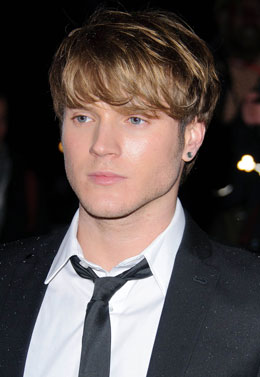 Dougie Poynter of McFly has entered rehab, his McFly bandmate Tom Fletcher stated last night. It's rumoured that he's been having trouble getting over his split from longterm girlfriend Frankie Sandford, who is now dating footballer Wayne Bridge. Tom tweeted:
Obviously you're all reading rumours about Dougie. Please don't worry. We don't know what the tabloids will say tomorrow but he is in rehab. He's just been having a tough time lately and needed a few weeks rest so he's fighting fit and ready to slap that bass for you on tour. X
Don't worry about Doug people!! He is soooo excited about the tour!! Love you all and we will send him your love! X x
Like his bandmates, Dougie is a really nice guy, and we're wishing him all the best in his recovery.