Will Dumbledore Be Gay in Fantastic Beasts 2?
Exactly HOW Gay Will Dumbledore Be in the New Fantastic Beasts? Um, Barely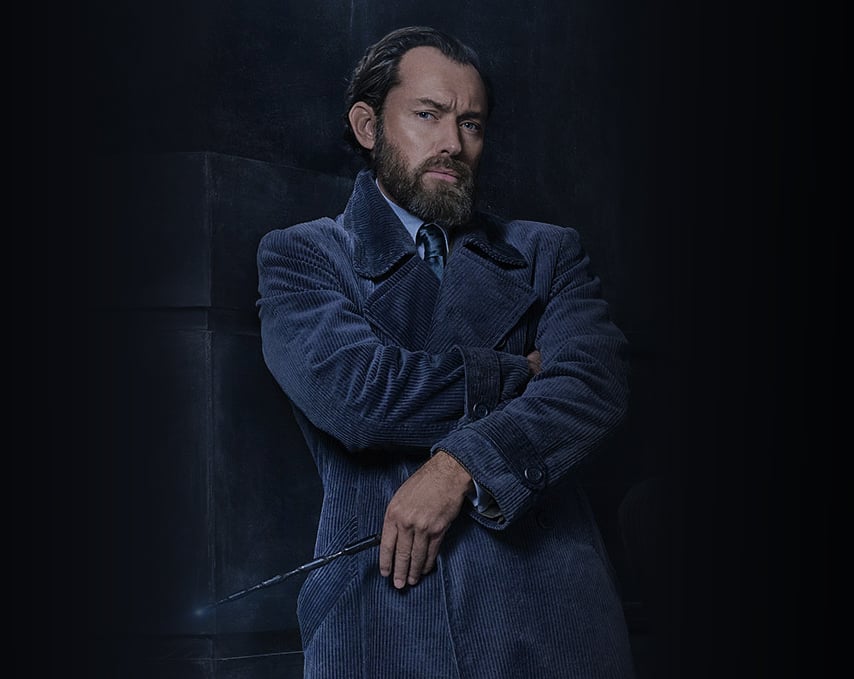 Back in 2007, J.K. Rowling dropped a bombshell fact on Harry Potter fans: Dumbledore is gay, and he spent a good portion of his youth grappling with his undeniable feelings for the evil wizard Gellert Grindelwald. Flash forward 11 years: we've just learned that the sequel to Fantastic Beasts and Where to Find Them, the second of five films, will feature Jude Law as Dumbledore himself. With Johnny Depp in the picture as Grindelwald (much to the dismay of many fans, but I digress), it's easy to come to one conclusion: things are going to get a little bit gay. I mean, right? How could they tell this story without addressing its clearly homoerotic subtext?
Apparently there is a way, because the second film in the new franchise, as it turns out, will not address Dumbledore's sexuality. When asked if the new film would establish the wizard as a gay young man, director David Yates said, "Not explicitly," which is almost as bad as saying Beauty and the Beast has an "exclusively" gay moment. But again, I digress. Yates continued, saying, "I think all the fans are aware of that. He had a very intense relationship with Grindelwald when they were young men. They fell in love with each others' ideas, and ideology, and each other." Um . . . OK.
Previously, Rowling has insinuated the opposite when it comes to Dumbledore's character. Rowling, of course, is the screenwriter for all five films. "I can't tell you everything I would like to say because this is obviously a five-part story so there's lots to unpack in that relationship," she said in 2016. "As far as his sexuality is concerned . . . Watch this space." Well, Joanne, we're watching. And so far, we're not seeing a lot. It's true: we do have three more films after this one, so not all hope is lost. At the same time, though, I'd hate to accept this implicit sexuality in movie number two, just in hopes that something might happen in the future. I want Dumbledore to be gay now.
If you can't wait to see Dumbledore and Grindelwald fall in love with each other's ideas . . . Fantastic Beasts: The Crimes of Grindelwald hits cinemas on Nov. 16.