Duncan James and Anthony Head Star in Two New Channel 4 Series and Skins returns
Duncan Acts Up and Rupert Giles Has New Charges on Ch4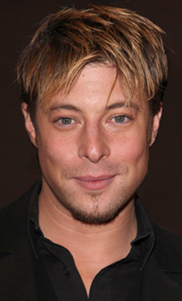 Ex-Blue singer Duncan James has been given the green light on a pilot he recently filmed for Channel 4 called Plus One. Rory Kinnear will star as a man dumped by his girlfriend for a celebrity – Duncan James. Yes, the singer will be playing himself... I hope he can pull it off. Rory and Duncan will be joined by Nigel Harman and Gemma Atkinson in the show.
Also announced today, Anthony Head (aka Buffy's watcher Rupert Giles) will be playing a nightmarish boss in another newly greenlit Channel 4 series. Free Agents will depict the lives of a talent agent played by Stephen Mangan. It's great to hear there are some interesting new British TV shows in the works, after the innovative ITV double-header Moving Wallpaper and Echo Beach.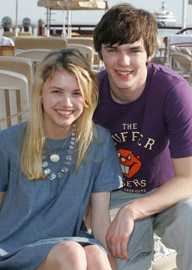 Also, don't forget that the second series of the ace teen drama Skins starts tonight on E4 at 10pm. Tony looks to be a lot less arrogant this season as he struggles with life after his shocking car accident. I can't wait to see what the series has in store for Sid and Cassie (Hannah Murray, pictured with Hoult), and the addition of Never Mind The Buzzcocks team captain Bill Bailey as Maxxie's dad looks set to be fantastic!
To see a funny clip of Bailey in character just read more