Dwayne Johnson Instagram Tribute to John Hurt
Dwayne Johnson Remembers the Late John Hurt: "A Real Honour to Act and Learn From This Man"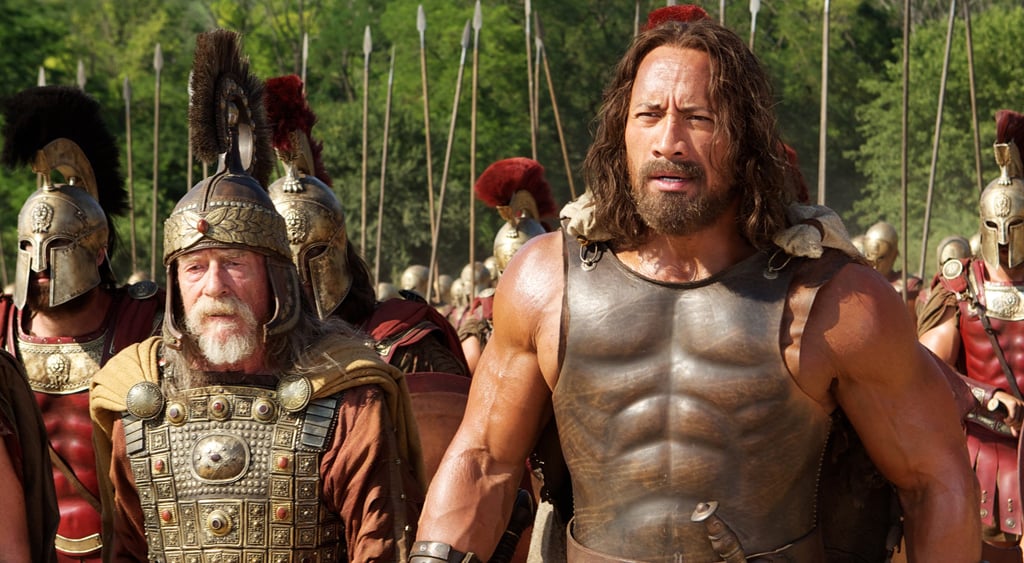 John Hurt passed away on Friday after being diagnosed with pancreatic cancer in 2015. In the wake of his death, Dwayne Johnson — who costarred alongside John in 2014's Hercules — shared a shot of the two shooting the film on Instagram on Saturday. Along with the photo, Dwayne penned a touching tribute that reads as follows:
"RIP my friend. Legend John Hurt.
For months, we spent very long days and nights together in Budapest, while shooting Hercules - very tough shoot. A real honor to act and learn from this man and even better than that, become buds.
There's nothing that invaluable OG insight, and I'll always be grateful for the wisdom he shared w/ me. One time in London, we had an epic convo over lunch. John broke it down to me, on what my responsibilities are in Hollywood now after becoming, in his words, 'the boss'. I'm laughing right now as I type this, because I can still hear him and his iconic British accent just droppin' those OG pearls. Legend.
Prayers, love, strength and light to the Hurt family during this time of loss.
Thank you, brother. For everything."
John was best known for his role as wandmaker Garrick Ollivander in the Harry Potter films. He also starred in 1984 and Tinker Tailor Soldier Spy and was even knighted by Queen Elizabeth II in 2014.