Ed Sheeran's Cameo Ruined Game of Thrones Season 7 Premiere
I'm a Huge Ed Sheeran Fan and I'm Pissed That He Was on Game of Thrones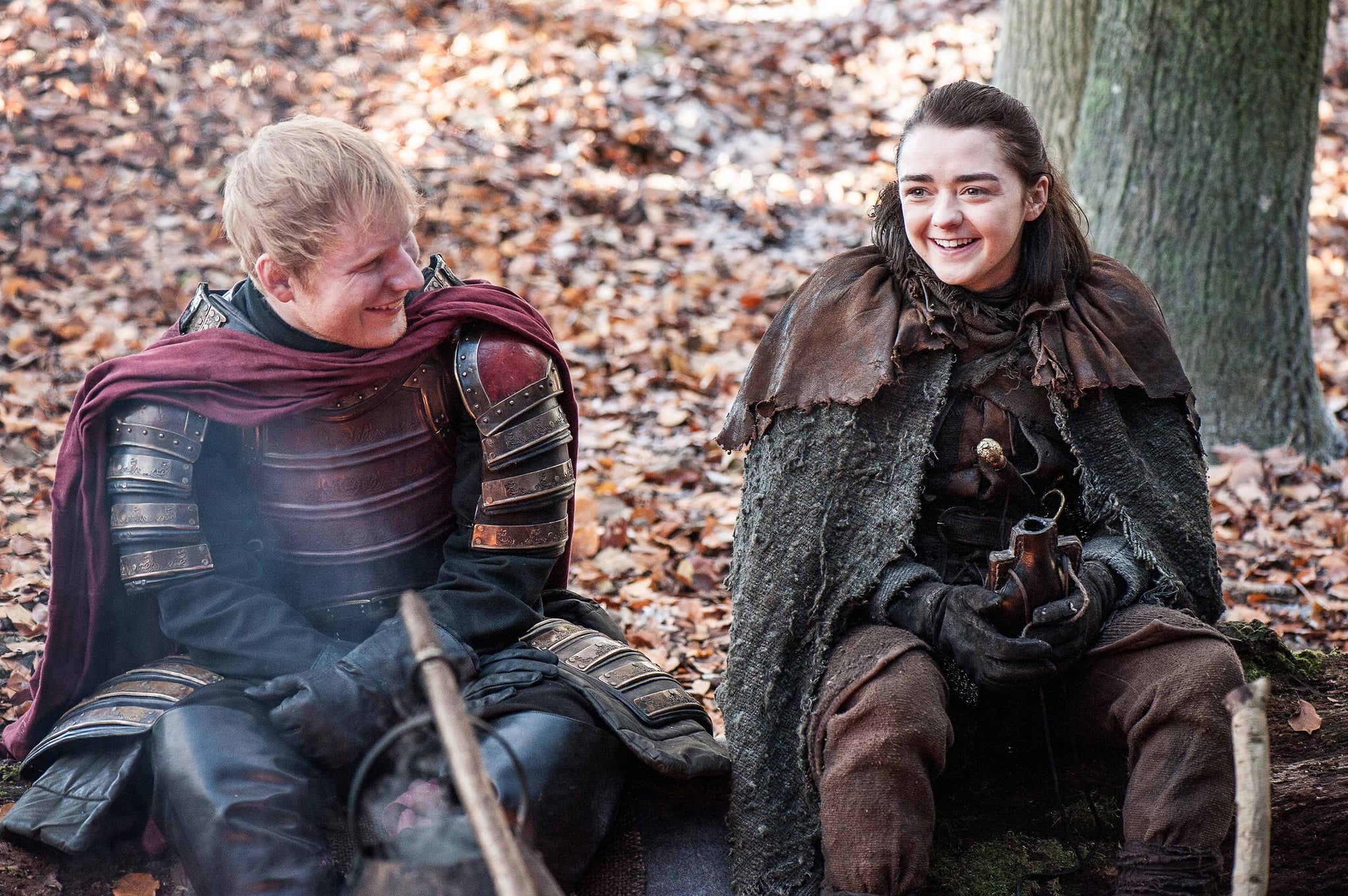 I'm a huge Ed Sheeran fan, but I think he ruined the Game of Thrones season seven premiere (OK, maybe not completely; that episode was badass). Despite the extremely talented singer/songwriter lending his beautiful voice to the first episode of the much anticipated season, I couldn't help but feel cheated by the air of disillusionment during his minutes-long cameo as a soldier in the Lannister army.
Although celebrities and musical acts have appeared on the show before — Will Champion from Coldplay played drums at the Red Wedding and Jim Broadbent, aka Professor Slughorn from Harry Potter, appears as a maester in the Citadel in the season seven premiere — Ed Sheeran was surprisingly the first celebrity that ruined the illusion for me. Maybe it's because he looked just like Ed Sheeran in a Game of Thrones Halloween costume rather than a character who convincingly belongs in the faraway fantasy world, or perhaps it was that the entire scene he's involved in seemed like a total waste of precious time. Either way, I hated it (and according to the internet, I'm not alone).
I was aware the singer was going to have a cameo at some point during the season, but I knew for sure he'd be in the first episode thanks to him teasing as much on his Instagram on the air date of the premiere. I'll admit, I was pretty excited, and once I heard his sweet, angelic voice in the beginning of his scene with Arya Stark, I was still amped, phone at the ready to share a snippet of video on my Instagram stories (see proof of freakout below).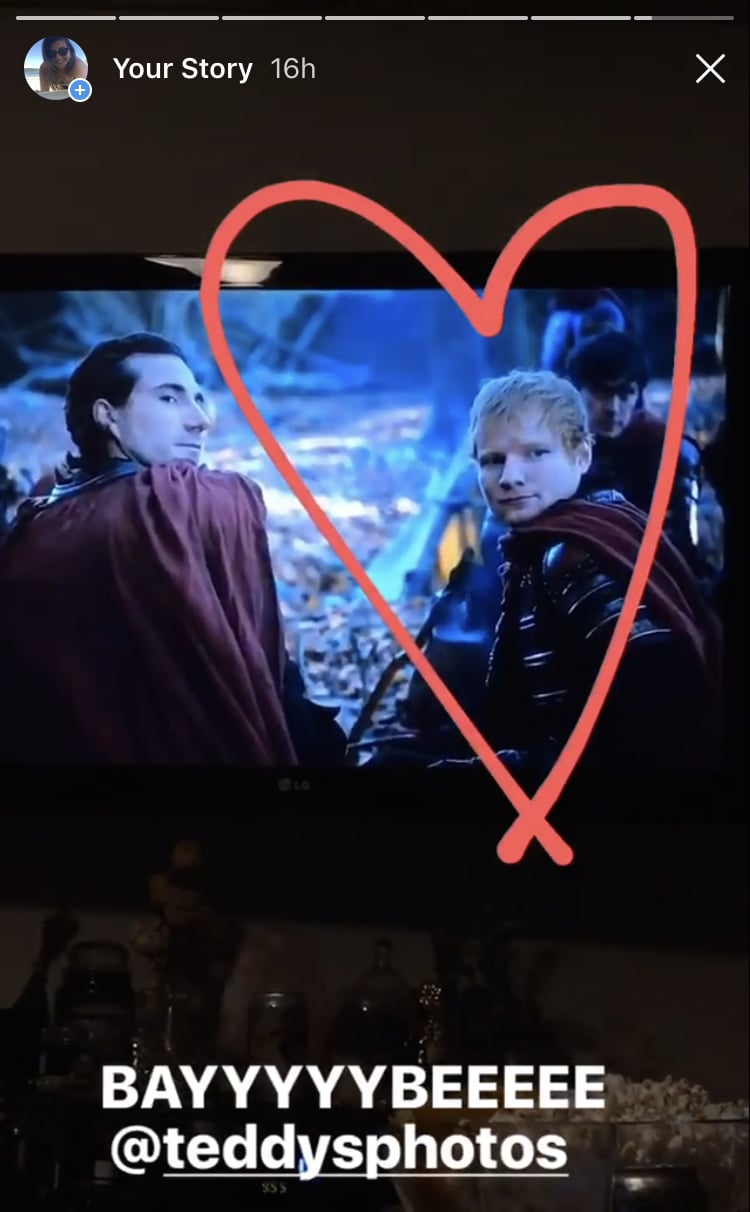 However, as soon as I clicked "add to story" on my little video and settled back into the Game of Thrones world, that's when my excitement turned to a mix of confusion and, honestly, anger. Sheeran had two or three inconsequential lines and then just made faces, the other soldiers didn't have anything strong to offer the plot (literally one that looked 12 years old bragged about his homemade blackberry wine . . . like, what?), and the scene took Arya from a badass assassin who took out the entire Frey family to a giggly young girl who wasn't taken seriously.
Game of Thrones has always been to me a show that seamlessly incorporates fantasy and a feeling of realness — even though I know the magic is fabricated, Westeros still feels like a real place to me. The fact that the writers and directors were willing to compromise that strong illusion for the sake of a quick major celebrity appearance feels oddly personal.
There's a rumour that the members of one of my favourite bands, Bastille, will appear in the final episode of the season as Wildlings. Let's just say I'm hoping they do the show a bit more justice than Sheeran (who is still the love of my life, by the way. This is just a little tiff in our relationship).