Ed Sheeran Talks About Girlfriend Cherry Seaborn March 2017
Ed Sheeran Says His Girlfriend Showed Him It's Possible to Be Both Happy and Successful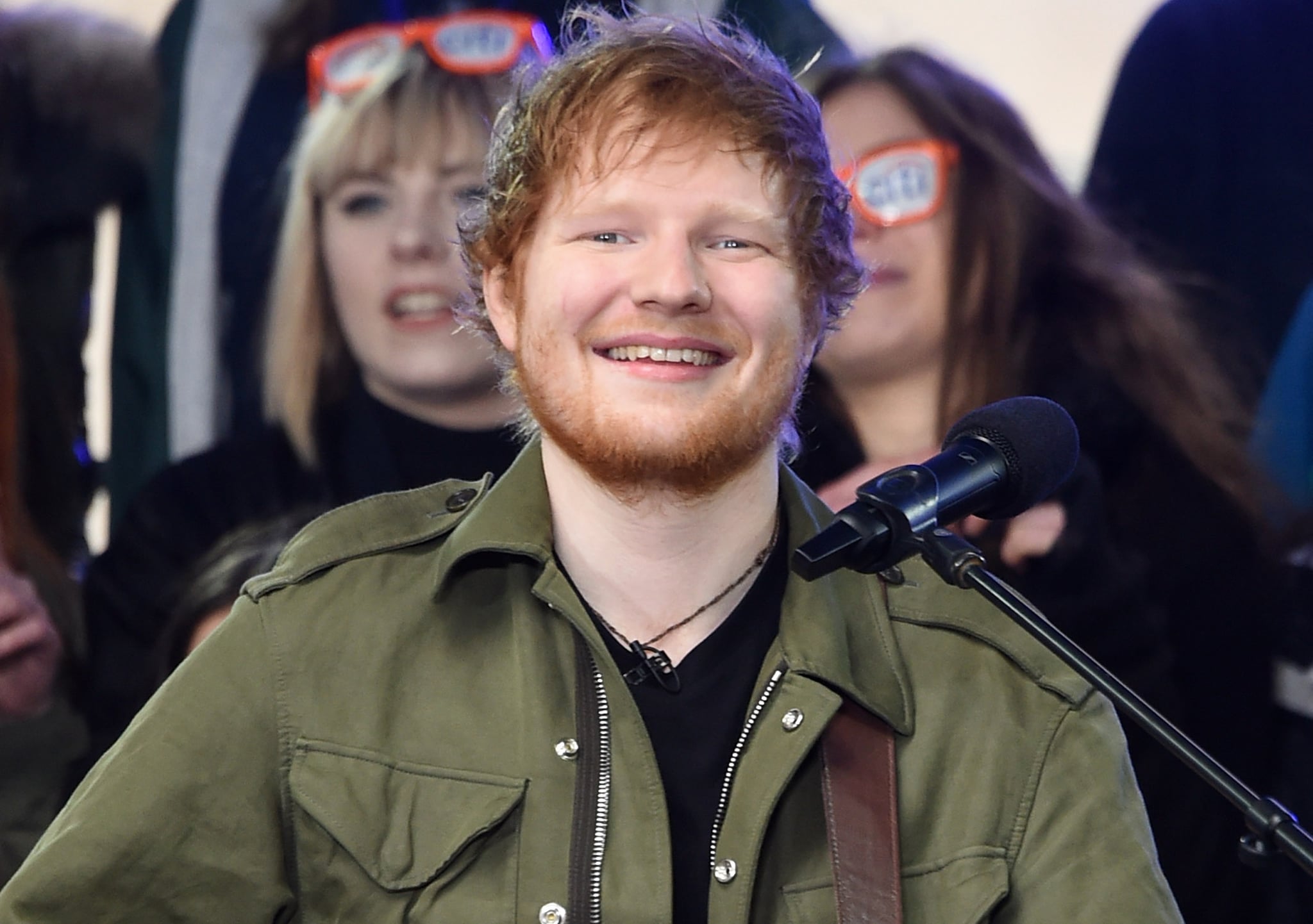 Ed Sheeran's career is on fire right now, and he's also in a committed relationship with childhood friend Cherry Seaborn. In the new issue of Clash magazine, the "Shape of You" singer says that he now realises that it is possible for someone to have both a successful career and a happy love life. "I always thought to have a really good career, you always had to be incredibly unhappy, and I always thought to be really happy, you had to have a bad career, because I didn't see the balance of the two," he explained. "And I've realised that that's obviously bullsh*t, and just what you tell yourself to justify it. I live with Cherry now. We've got cats, we have takeaways and watch movies, we have people round for dinner. I've never had that."
As far as his career is concerned, Ed doesn't seem too worried about it. "I don't think my career will go pear-shaped, but I do think at some point I will step back from it, and the moment I step back from it, I'm just going to write songs and every now and then go and play a gig. Maybe I'm not going to play Wembley [Stadium] for the rest of my life, and maybe I'm not going to have number one hit smashes for the rest of my life, but I will always be able to do those two things and make a living off them. I think if it all ended tomorrow, I had a f*cking good run."
Ed has been dating Cherry since September 2015. After sparking up their romance, Cherry relocated from America to her native UK to be with Ed. Most recently, Ed proved that chivalry is alive and well when he took off his sneakers at a party in London and gave them to Cherry to wear after the heel on one of her Christian Louboutin booties broke. If only there were more people like Ed out there.