Elizabeth Moss Talking Backstage at the Emmys 2017
Why Elisabeth Moss Was "Freaking Out" During the Opening Emmys Number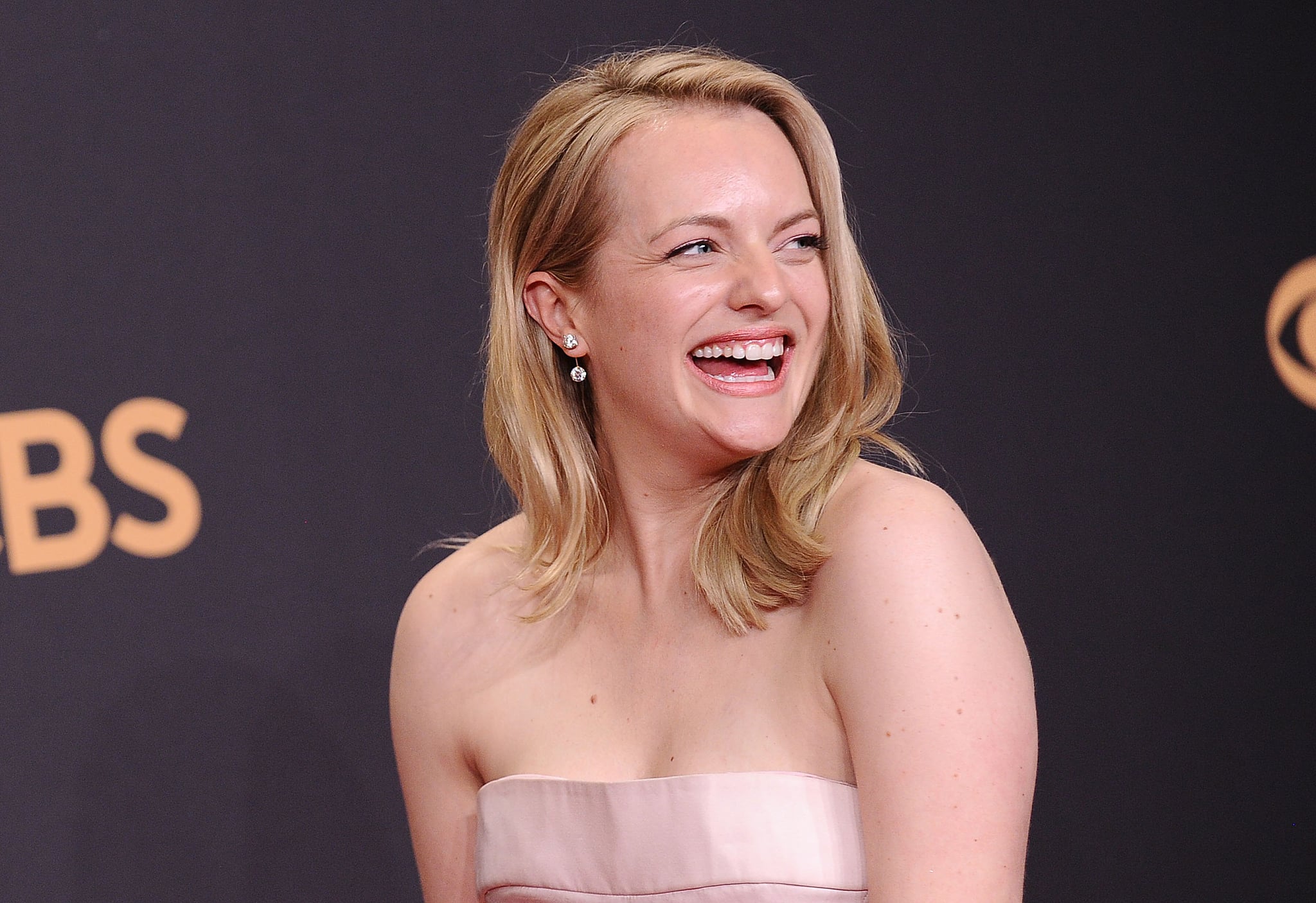 Sunday night's Emmy Awards marked a huge turning point in Elisabeth Moss's career. After receiving six nominations between 2009 and 2015, the actress finally took home two awards: one for best leading actress in a drama series and one from The Handmaid's Tale's general best drama win. Moss was so overwhelmed she managed to drop two F-bombs during her acceptance speech; one was just muttering "f*ck" once she got to the microphone, and the other was when she called her mother a "f*cking badass." Frankly, it only made her that much more endearing.
Once Moss went backstage to discuss her win, she was able to unpack the moment a bit for the press. "That was the best version you could have possibly gotten of that," the actress said in reference to her speech. "That was the clean version. No, I was just trying to remember everybody. And you really do have a weird out-of-body experience. It's always a surprise. It should be a surprise."
While in the press room, Moss also revealed that she was delighted by the handmaid dancers that appeared in Stephen Colbert's hilarious opening number. To kick off the show, a big group of individuals in red handmaid cloaks — some of whom were muscular men — turned out to be scantily glad chorus girls in glittery bodysuits. "I loved the dancers," Moss gushed, laughing. "I was freaking out. I think they should be in season two. I think we should go in a new direction."