Ellen DeGeneres Quotes About Portia de Rossi in People 2016
Ellen DeGeneres's Quotes About Love Should Be Turned Into Motivational Posters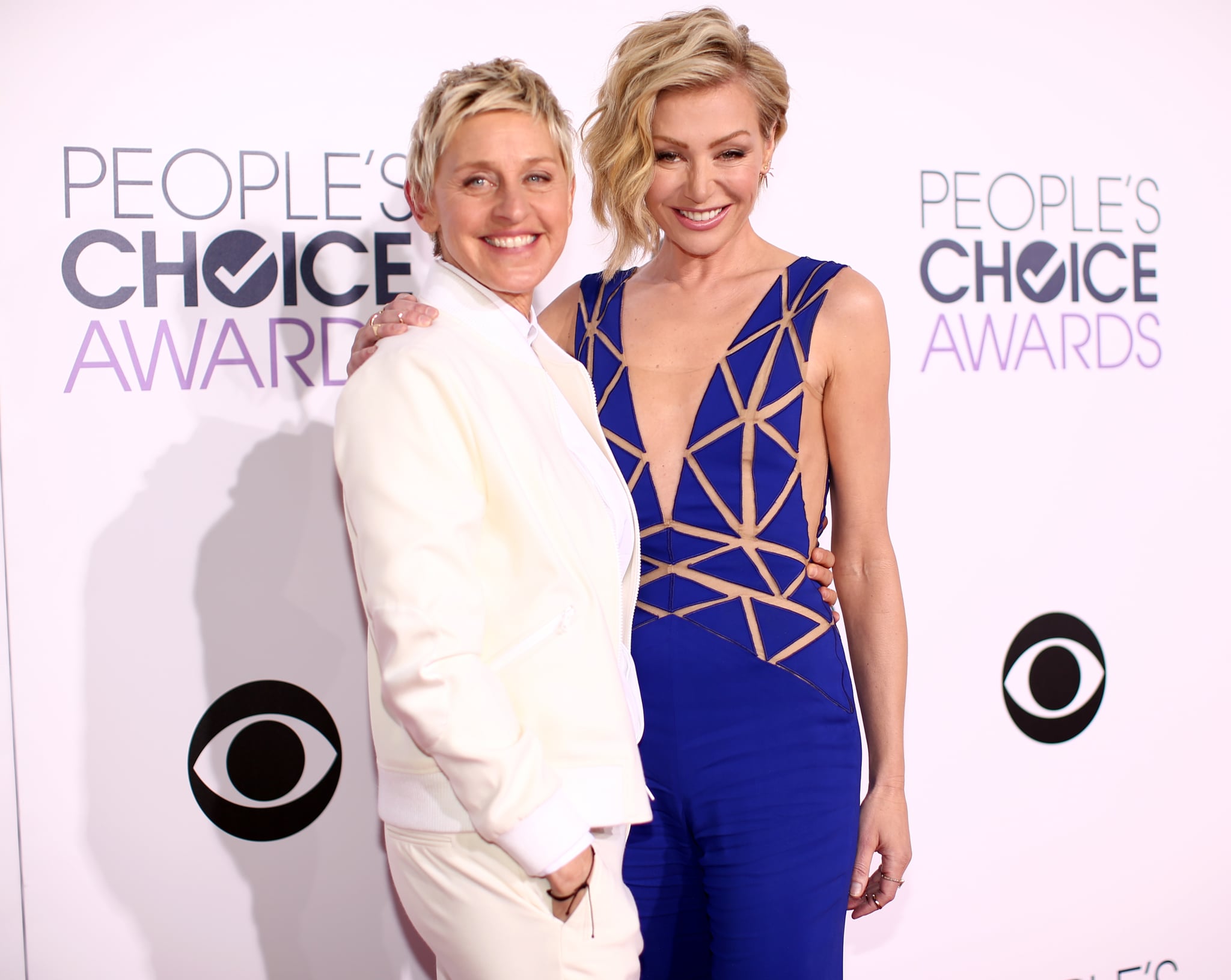 Ellen DeGeneres is on the cover of People magazine this week, and her interview is practically overflowing with wise quotes about love just waiting to be sewn into pillows on Etsy. The 58-year-old talk-show host has been married to Portia de Rossi since 2008, and their relationship has been full of swoon-worthy moments. "I'm grateful for everything. I'm grateful for my health, and I'm so grateful for the love in my life," she told People. "Because not everybody finds that. Not everybody finds that best friend."
There have been plenty of high-profile celebrity breakups this year, but Ellen and the Scandal actress clearly know the secret to a long-lasting marriage in the public eye. "Portia and I constantly say to each other, 'We are so lucky.' Sometimes it's lying in bed at night before I go to sleep, and I just say thank you to whatever, whoever is out there," she said. "I've gotten to a place where I really am just settled. Really. I know that I'm not going anywhere. She's not going anywhere. I'm not saying the relationship took a while; I'm saying in my life, it took a while to find this." Ellen also added that when it comes to marriage, "you get what you give," and that putting each other first has made a world of difference. "Our priorities are each other, too. If we had kids, then I'm sure they would be, but we are. And that's important."
Although they don't have any children, the couple are proud parents to three dogs and three cats, and the comedian notes the importance of surrounding yourself with people and things that you love. "I think the word 'love' is thrown around, like, 'I love you' is great to hear, but you want to feel it," she said. "You want to feel that you're understood, and they know exactly who you are, and they know how to take care of you. That, to me, is family. I don't think it has anything to do with blood relation. Family for everyone is different." As if all that didn't convince you that Ellen and Portia are made for each other, Ellen's favourite thing about being married totally will. "There's no best part. It's everything," she concluded. "I can't imagine not being married. I have my best friend, the person I want to spend time with more than anybody else in the world."