Is Emma Watson Headed To Yale University To Study? Photos Of Emma Shopping In London
Is Emma Off To The East Coast?
Emma Watson was out and about in London's swanky Bond Street at the weekend, looking casual and fresh faced in her hoodie, jeans and moccasins. She'd better enjoy her free time while she has it, with news that she may be headed to America to study at Yale university. It's rumoured she's been accepted to Cambridge too, so we'll have to wait and see which country she chooses to take up her course in.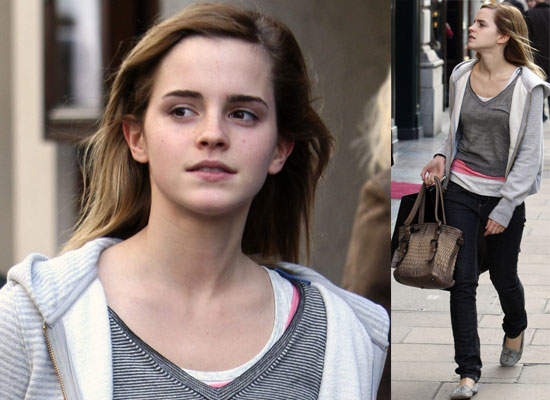 In the mean time, though she said this about studying in the States:
"I like the east coast as I think it's more European. I was excited about a liberal arts education which we don't have in England. It means you can study four different subjects a term whereas in England, you just have to do one for four years and I find that quite narrow."
Good luck with your decision, Emma!