Emma Watson Says She's Taking a Year Off From Acting 2016
Emma Watson Reveals Why She's Taking a Year Off From Acting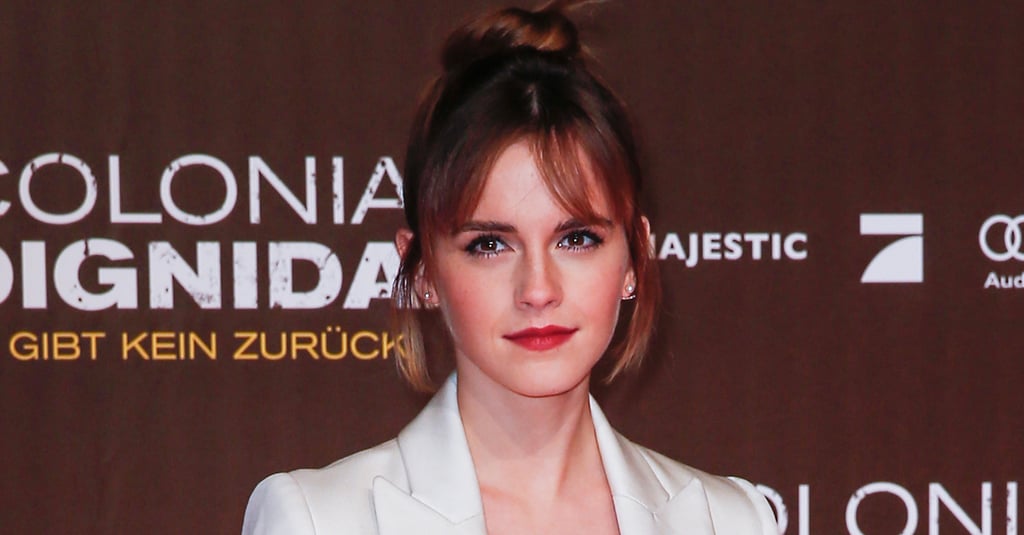 Emma Watson is planning to take some time away from the spotlight this year. In a conversation with Bell Hooks for Paper magazine, the actress explained that she's taking a year off from acting as part of her efforts toward activism and self-growth. "My own personal task is to read a book a week, and also to read a book a month as part of my book club," she said. "I almost thought about going and doing a year of gender studies, then I realised that I was learning so much by being on the ground and just speaking with people." Emma said that, along with her reading, she also hopes to do "a lot of listening," saying she wants to hear from "as many different women in the world" as she can. See more of her can't-miss quotes from the conversation, below, and then check out why Emma Watson is real-life magic.
On whether playing Hermione inspired her to be more intelligent: "At first, I was really trying to say, 'I'm not like Hermione. I'm into fashion and I'm much cooler than she is,' and then I came to a place of acceptance. Actually, we do have a lot in common. There are obviously differences, but there are a lot of ways that I'm very similar. And I stopped fighting that!"
On when she first used the term feminism: "When I was 9, I think, during my first-ever Harry Potter conference, I said I was a 'bit of a feminist'! Ha! I think I was scared to go the full hog. I was scared I didn't understand what it meant. I obviously did. I was just so bemused by all the chatter around the idea."
On how she's been affected by feminism: "Engaging with feminism, there is this kind of bubble now that goes off in my head where these really negative thoughts about myself hit where I'm able to combat them in a very rational and quick way. I can see it now in a way that's different."
On how reading has opened her eyes: "My understanding that has allowed me to feel so much more accepting and loving of myself as a woman — it came through reading."