Emma Willis Gives Birth To A Baby Girl, Husband Matt Willis Tweets About Newborn Isabelle Catherine Willis
Matt and Emma Willis Are Proud Parents Of Isabelle!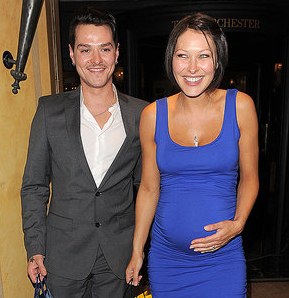 Matt and Emma Willis became proud parents on Saturday, as their daughter Isabelle Catherine Willis arrived at 9:05pm. The couple are taking her home from the hospital today, Matt tweeted earlier!
Matt posted a pic of his pregnant wife looking happy and relaxed just the day before she gave birth to Isabelle. They married last year, and were your favourite newlyweds of 2008, after they presented another series of I'm A Celebrity, Get Me Out Of Here... Now! together. They won't be back for the next series as they'll be looking after Isabelle, but I'm sure we'll see them out and about with their daughter soon.
Congratulations to Emma and Matt!