Enchanted 2 Details
Not Only Is the Enchanted Sequel Happening, but It Sounds Fantastic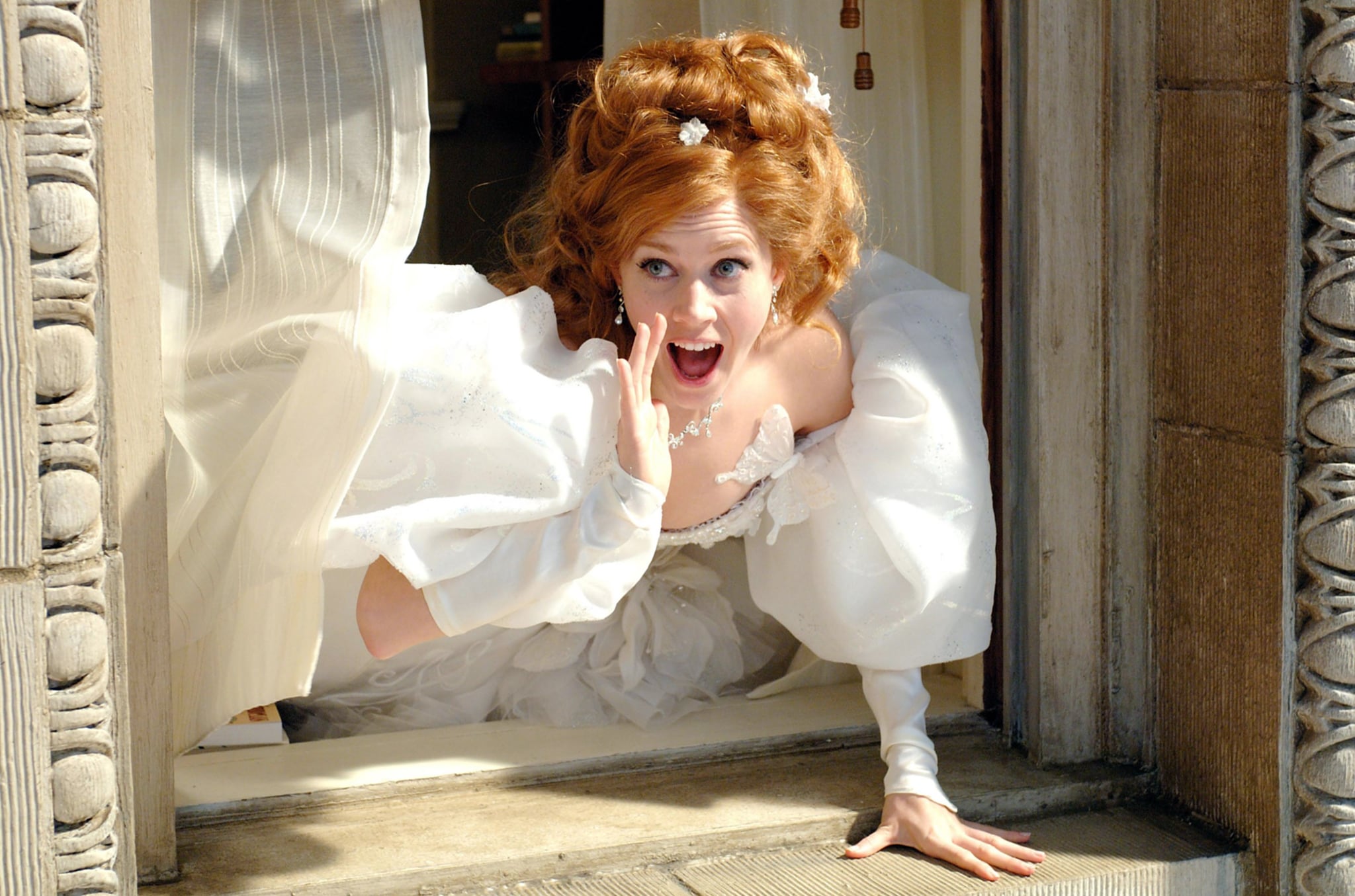 Shout it from the rooftops: the Enchanted sequel is coming together in a major way! The 2007 original introduced Giselle, a textbook princess who finds herself thrust into the real world away from the singing birds of her home, the cartoon kingdom of Andalasia. The second film, titled Disenchanted, has been in the works since 2010, but now there's a script (written by David Stem and David Weiss), a director, and a tentative date to begin shooting. Here's everything we know so far; check back for more later!
The Cast
According to The Hollywood Reporter, star Amy Adams is "expected" to return. No official word yet on James Marsden or Patrick Dempsey, but both are rumoured to come back for a second go around as well. For any fans of Susan Sarandon's villainous Queen Narissa, however, we have bad news — it looks like Disenchanted will be getting a new bad guy (or gal) entirely.
The Director
Adam Shankman, known for Hairspray (awesome) and Rock of Ages (not as awesome), is directing the sequel. We have faith!
The Plot
While sitting down at a Television Critics Association panel, Shankman let the audience in on a few details about the sequel. "We are handing in a script in a couple weeks that I'm super happy with. Then gotta get the music written," he said, noting that the film will have around the same amount of animation as Enchanted does, only with more songs (yes!). "It's about Giselle 10 years later going, 'What is happily ever after?'"
Yes — the new film will be set a decade after the events of the original. Giselle, now questioning her "happily ever after," accidentally triggers a series of events that affect both the real world and the animated residents of Andalasia. "The fundamental story has changed a little bit, but not from the base story of it," Shankman said.
The Release Date
The movie still hasn't started shooting, but since the script is coming along nicely, we have a feeling we won't have to wait too long. IMDb currently has it listed with a 2018 release date, but unless the new script is greenlit immediately, it'll more than likely drop in 2019. Stay tuned!