England's Star Striker Theo Walcott — Hot or Not?
England's Star Striker Theo Walcott — Hot or Not?
Wow, even if you didn't see the England football team's 4–1 win over Croatia yesterday, you must have heard about 19 year old Theo Walcott's amazing hat trick of goals! After Theo's great performance, it's possible that David Beckham will no longer be part of the England team's starting line up, although maybe we shouldn't be putting all our World Cup hopes on young Theo. The young sportsman said that David had given him some fantastic and helpful advice before the game: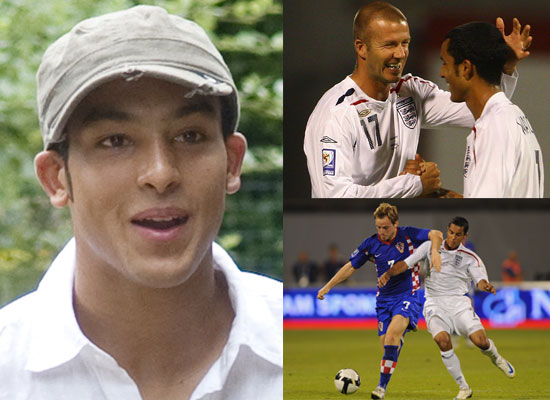 "Becks told me to be a bit more greedy in the box, then afterwards he said I was probably too greedy! He has been absolutely brilliant to me and he just gave me so much confidence. He's given me praise and it's unbelievable coming from David. I watched him when I was younger. To train with him, to be around him, to talk to him just spurs me on and gives me a big lift."
I bet! Though I'm sad Becks may be taking even more of a back seat in the England team it's so nice to see and hear he's excited for new talent like Theo. Even if David isn't part of the line-up, maybe he could just join the team on the sidelines, wearing shorts of course…
But back to the man of the hour, it hasn't escaped me that he's pretty good looking as well as talented. But what do you think of him? Let me know!