Entertainment Suggestions for an Anti-Valentines Day Featuring Films, Music and Books
PopUK's Entertainment Selection For an Anti-Valentine's Day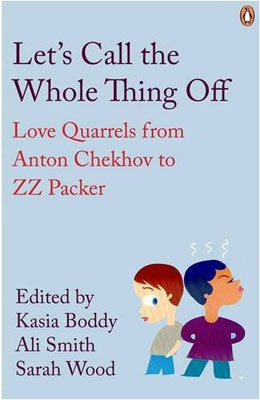 Not everyone is enamored with Valentine's Day, so I've put together a selection of CDs, DVDs and books for those of you who are looking to escape the romance and schmaltz. My girl Dear has also got some tips on how to survive V-Day if you're single.
My pick of books includes the newly released collection of love quarrels called Let's Call the Whole Thing Off, and He's Just Not That into You: once you've read the book you can go see the film adaptation, which is out on the 6th. Liz Tuccillo has also penned another tome called How to Be Single.
Next up are films. Get your pals together and celebrate female solidarity with Thelma and Louise, or watch Jennifer Aniston and Vince Vaughn go through some pain in The Break-Up. Alternatively, be grateful you're not in a relationship by watching Fatal Attraction.
Finally, if music be the food of love, get a tub of ice cream and listen to suitably angst-ridden albums instead of the soppy songs filling the shops: Alanis Morissette, Bob Dylan and Ryan Adams all have appropriate albums for an anti-Valentine's Day playlist. I've also selected individual MP3 downloads which celebrate the joy of independence, from Christina Aguilera's "Fighter" and Ida Maria's "Oh My God" to Gloria Gaynor's classic "I Will Survive".