Exclusive Photos of Ed Westwick from Gossip Girl Set, Plus Photos of Taylor Momsen and Chace Crawford
Chace and Taylor Gossip, Plus Some Exclusive Photos of Ed!
Chace Crawford was looking dashing, and Taylor Momsen was looking glam as they filmed some new scenes for the third season on Gossip Girl yesterday. I love Taylor's glittery eye makeup — what do you think of her look? Last week I took a quick trip across the pond to New York and I was lucky enough to watch gorgeous Ed Westwick film a scene for the episode airing January 4 in the US — check out a few of my photos under the cut!!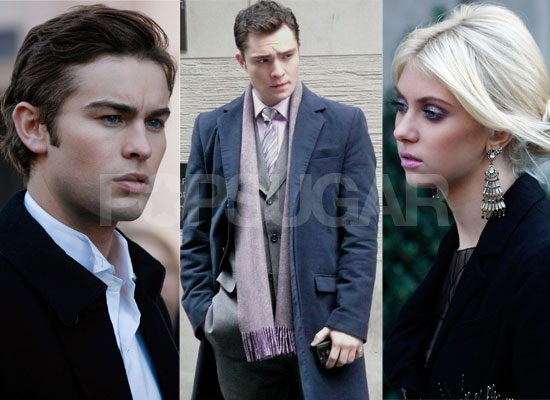 To see more photos, plus my exclusives from the set, just read more.
WireImage and PopSugarUK