Exclusive PopSugar UK Interview With Me and Orson Welles Cast Zac Efron Claire Danes Richard Linklater
PopSugarUK Meets the Me & Orson Welles Cast Part Three: Zac Talks About Serenading Claire, Christian Talks Bad Auditions
Zac Efron, Christian McKay and director Richard Linklater were without castmate Claire Danes as they went to Austin to promote their new film Me and Orson Welles which is out on Monday in the UK. I spoke with all four of them while they were in London and this is part three of the interview, so catch up with the first two parts if you missed them and look out for part four very soon!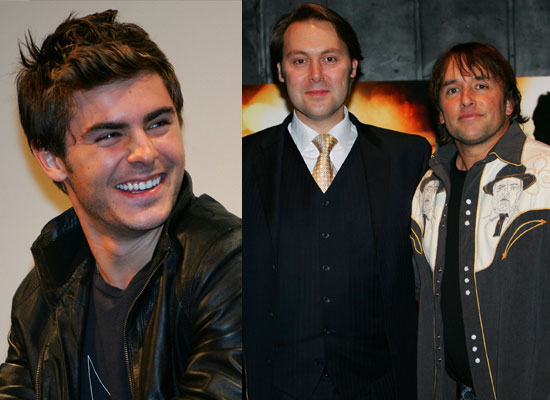 Any funny stories that happened when you were filming?
Z: "Oh my gosh, yes.... there's loads. I have to be really careful. I'm trying to think of a clean one. It was just a bunch of actors on stage all day, and everyone kinda takes on an alter-ego after about six o clock at night. We'd go stir crazy from being in there all the time. So I think one thing I'll never forget is the ukelele session we had. One of the guys in the cast was really good on the ukelele and he'd improvise..."
Ch: "George Formby songs... on the ukelele too... yes."
Z: "And we'd just improvise songs about people on the cast like we made one about Claire..."
Cl: "I'm really glad I wasn't there."
Z: "What we would say was like... "Where's Claire? Claire's not there. Claire has the prettiest hair." So that was one thing I'll never forget... that's... not a very good story. It's clean though?!"

What's been your worst audition, Christian?
Ch: "There's so many and mostly in Soho, just down the road... I remember coming out of RADA and doing an audition, one of those dreadful auditions for adverts. I think it was Ikea furniture, and I walked in and I had to attack a purple blow up sofa.... I didn't get it. There have been so many, painful to think about really. But I like the notion of failing, I think that's incredibly important to any artist. Walking along the tightrope, it's vital to learn to pick yourself up and learn from your mistakes, you've got to fail. Absolutely. Because how will you learn, otherwise?"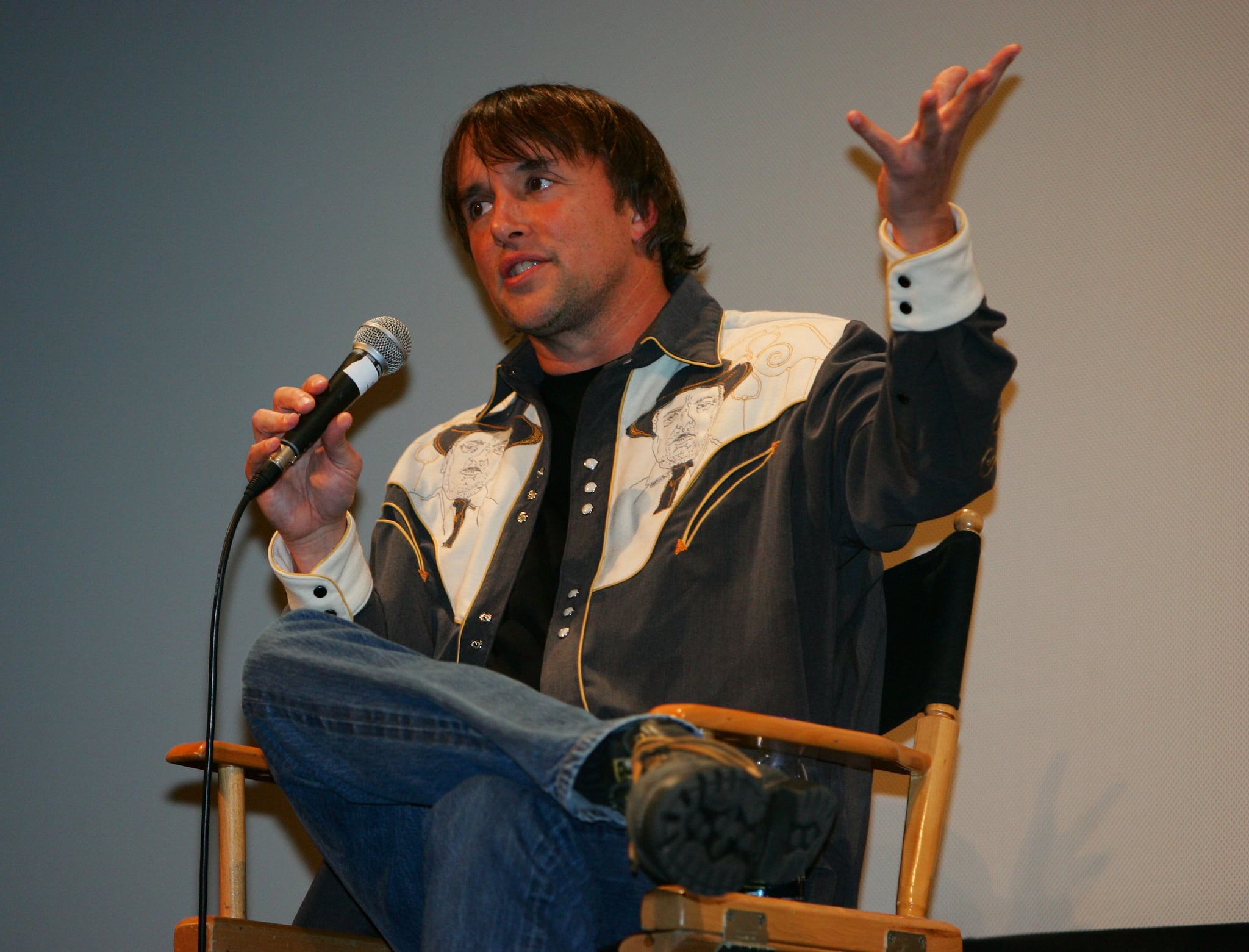 To see more photos of Zac, Christian and Rick in Austin, just read more.
What's the worst audition you've ever seen, Richard?
R: "I love the process, because it's kind of the magic of what we do here. You have a character, some words on a page, and you have some preconception, but I'm always just looking for the person who fully embodies that. You know, you kinda know it when you see it. It's great to have the discoveries. I love meeting actors and it's heartbreaking having castings because you meet so many wonderful actors. I remember meeting Claire [when she auditioned for Dazed and Confused at age 12] and she was a little too young for the part at the time. You know, and then you watch their careers and you're never surprised. There's so much talent out there. I don't think I've ever really had a bad audition..."
Z (disbelieving): Really?
R: I've maybe wasted a little time, but that's just part of the process. I think from the actors' perspective, they have bad experiences. I'm the one just watching and evaluating. I mean, the little girl in School of Rock, it's weird when you're dealing with little kids, but I saw this audition and now she's a huge star in iCarly, Miranda Cosgrove. She was just this little squeaky voice... tape is kind of good to see them in that second generation format, because otherwise they can all look the same. The special ones really pop out.