Exclusive interview With Tamsin Egerton Talks About Partying With Ed Westwick and Cast Bonding at Chalet Girl Premiere
Tamsin Egerton Talks Partying With Ed Westwick and Cast Bonding at Chalet Girl Premiere
This week I attended the Chalet Girl premiere and chatted to the stars. Ed Westwick told me he has no plans to leave Gossip Girl despite reports, and I also talked to his costar Tamsin Egerton, who gave me an insight into life filming in the mountains. Here's what she said: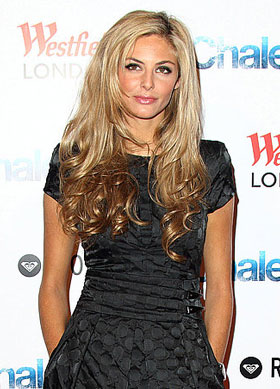 It looks like the cast bonded and had fun making the film?
Yeah, we're all really young, the main cast. But we all got stuck in. Felicity had never snowboarded, I'd never skied, and so it was a new process for both of us. So we went out before everyone else, and kind of had our own intense lessons before we started filming and then we just carried on. I think that really bonded us at the beginning.
Did you party after work together?
Yeah, it was the whole chalet lifestyle. The director actually said "I want you to do the apres-ski" because that is a part of the lifestyle. We're advertising this life and if you're not a part of it then it's just, people who do live this life — they're just going to be able to see straight through you. We want to make people really feel like they're there and so we were learning to ski, we went out, we hung out with each other. We were this one big happy family and we just went out everywhere, it was great.
Tell us about one of your nights out!
We had a few Jägermeisters too many and we didn't know how to get down the slopes to the next bar, so Ed just got on his back and skidded all the way down, and the other guys were like "That's really cool, I'm gonna do that". And I turned to the girls and said "I really don't think that's a good idea" and just slipped and fell and did it. So we all just piled down and fell on top of each other at the end and then had to brush ourselves off before we piled into the bar. Thank god we were all okay, because I have a friend who did that and she really shattered her shoulder, so I don't think the insurance covered that... the director did it too though!
Chalet Girl will be released on March 16, stay tuned for more interviews from the red carpet!