Extensive Gallery From The Indiana Jones Cannes Premiere And The Weekend's Film Events
Indiana Jones And The Weekend At Cannes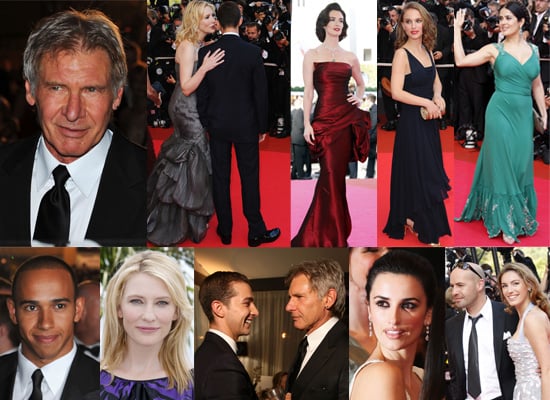 0
Indiana Jones And The Weekend At Cannes
This weekend at the Cannes Film Festival was ruled by the exciting premiere of Indiana Jones And The Kingdom Of The Crystal Skull on Sunday night. All the stars showed up – sexy older man Harrison Ford, teen crush-magnet Shia LaBeouf and perfect Cate Blanchett – along with famous fans of the movie including on/off couple Kelly Brook and Billy Zane. Paz Vega showed up in a deep red dress channeling Dita Von Teese, Natalie Portman looked classic, and Rachel Leigh Cook turned a few heads in her bright pink number.
There was also a charity poker tournament over the weekend, where actors Edward Norton and Salma Hayek played Woody Harrelson and Goldie Hawn. Another Woody – Woody Allen – premiered his new movie Vicky Cristina Barcelona which is getting a lot of press for its Scarlett Johansson/Penelope Cruz kiss. It wasn't recreated on the red carpet though as Scarlett was not there to promote the movie – I bet that disappointed a lot of the guests!
For lots more photos from the weekend in Cannes featuring many more celebs, just
Images include: Shia LeBeouf, Harrison Ford, Calista Flockhart, Cate Blanchett, Steven Spielberg, Faye Dunaway, Adrien Brody, Lewis Hamilton, Rachel Leigh Cook, Benjamin Gillies, Jim Broadbent, Ray Winstone, Billy Zane, Kelly Brook, Christian Slater, Tamara Mellon, Salma Hayek, Paz Vega, Goldie Hawn, Michael Moore, Dean Cain, Natalie Portman, Bono, Lady Victoria Hervey, Penelope Cruz, Woody Harrelson, Woody Allen, Edward Norton.