Extensive Gallery of Photos of Robert Pattinson and Kristen Stewart at the London, UK Twilight Premiere in 2008
Remember When Rob and Kristen Brought Twilight to London?
Robert Pattinson, Kristen Stewart and Taylor Lautner are coming to the UK this week to promote New Moon in London, so I thought it would be fun to take a look back at the madness that ensued when the two premiered Twilight here last year! Check out all the photos of Kristen and Rob on the red carpet and meeting fans and a video of the gorgeous twosome being interviewed at the premiere too... ah, memories!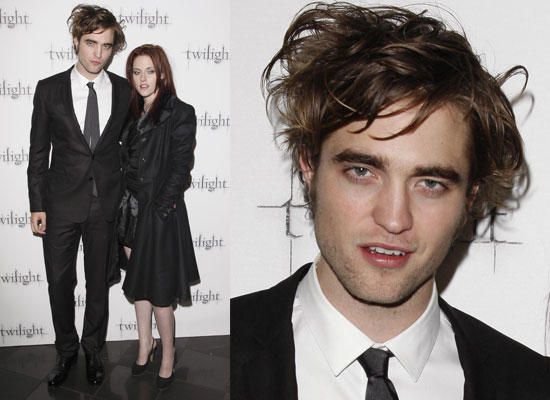 To see the video from the premiere, plus LOADS more photos, just read more.